Benefits of Cycling: Why Cycling Classes Are Great for All Body Types and Levels of Experience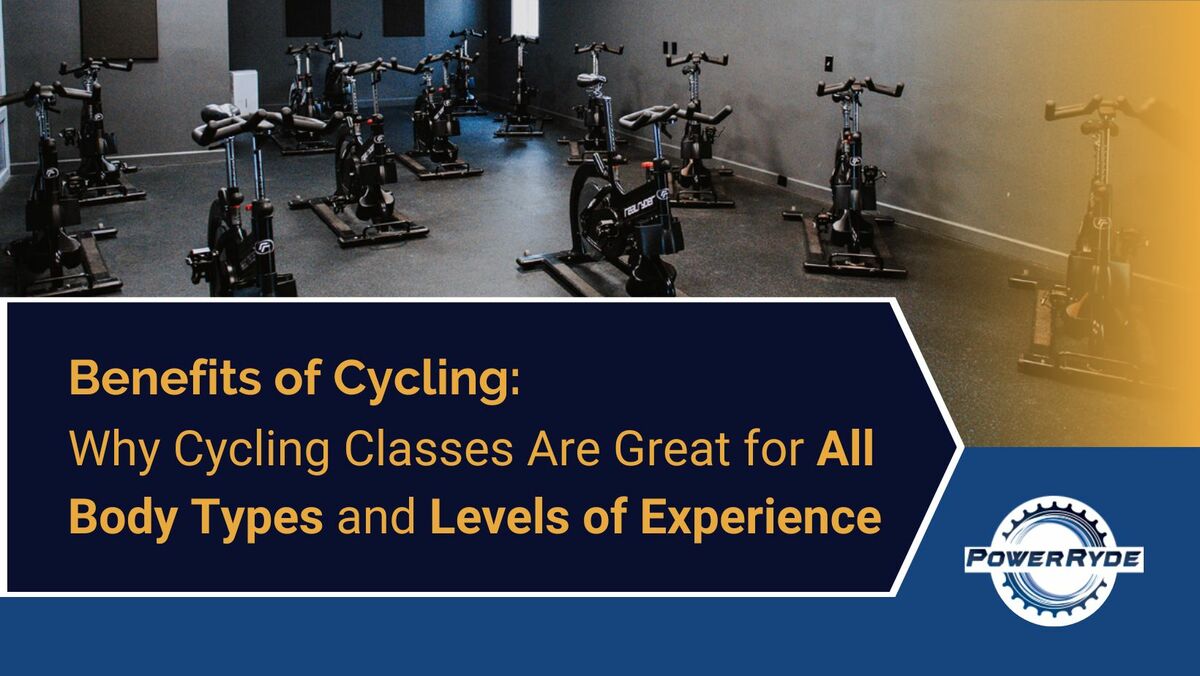 Physical activity is one of the most important contributors when it comes to our health and fitness.
One of the best forms of physical activity is cycling. Cycling comes in many different forms, from mountain biking outside to stationary biking inside.
Cycling classes are one of the best ways to maintain and improve your physical fitness level, and they are perfect for everyone regardless of body type or experience level.
You may be wondering, what are the benefits of cycling? How can classes help me? And how do I get started with cycling classes?
This is the post for you! Keep reading and we will tell you why you should sign up for your first cycling class today!


Top Five Reasons You Should Try an Indoor Cycling Class in Cincinnati


Cycling classes are an excellent way to burn calories, build muscle, and improve your physical fitness.
Still not convinced? Here are the top five reasons you should give indoor cycling classes a try in Cincinnati!


It is a Tremendous Low-Impact Exercise


Not every exercise is right for everyone. For those that are prone to injury or joint pain, exercise can be difficult. If you recently had surgery or are suffering from an injury, then cycling may be the perfect solution for you.
Indoor classes are inherently less risky than outdoor cycling. Indoors you don't have to worry about collisions or accidents, and you can focus on what matters: your physical fitness.


Stress Less Post-Workout


Exercise is one of the best ways to burn off stress, and cycling is no exception! The RealRyder bike takes this to the next level.
Why? Because with the RealRyder bike you can tilt side to side. This movement allows for a full-body workout that literally relives stress from head to toe!
What is the RealRyder bike? Learn more here!
Power Ryde is awesome. Before the RealRyder bikes, I had been spinning twice a week on regular spinning bikes. During this period I was also running around a 9-minute mile. Since starting Power Ryde in April, I have reduced my running time to a 7:30 pace and am still only spinning twice a week. It's a great feeling to improve in running, spinning, and fitness. Thanks, Power Ryde!
- Anna
Boost Your Cardio Fitness


No matter your fitness preference, cardiovascular health is important to perform your best. This is true whether you run, swim, lift weights, or even walk around the office all day.
Indoor cycling classes help you boost your cardio fitness which allows your muscles and organs to use energy more efficiently and lessens your risk for diseases like coronary heart disease and other cardiovascular issues.


Better Leg and Core Muscle Definition


One of the best parts of physical fitness is improved muscle definition. When you work out on a stationary bike, you will notice an improvement in your leg and core muscle definition.
With the RealRyder bike, you will also notice some improvements in your arm definition as you will enage them frequently during class.


You Go Further Together


Working out alone can be hard, especially if you are new. Everyone needs a community around them to keep them accountable and help push them to their limits.
At Power Ryde, not only do you have an engaging instructor leading your cycling class, but you also have the help and encouragement of your classmates.
Ryders of all fitness levels and experience come together in one class and push each other as a group.


Take the Next Step in Your Fitness Journey with Power Ryde


Physical fitness can be challenging. Everyone needs a little help, no matter their experience level.
That's where Power Ryde comes in. We make the benefits of cycling clear. Our classes are for all body types and people of all experience levels.
If you are curious about the Power Ryde difference, then it is time to sign up for your first class today. We recommend the Power Ryde 45 for beginners. Our fun and encouraging environment can help make exercise fun for anyone in the Cincinnati and Dayton area!
Learn about how our RealRyder bikes simulate an outdoor biking experience!
If you are ready for a cycling class that makes a difference, sign up for your first Power Ryde class here!
Are you happy with the difference that Power Ryde has made in your life? Leave us a review on Google here!
Don't miss out on the best! Follow Power Ryde on Facebook, Instagram, and Pinterest for more free cycling and fitness tips!