Cincinnati In Person Cycling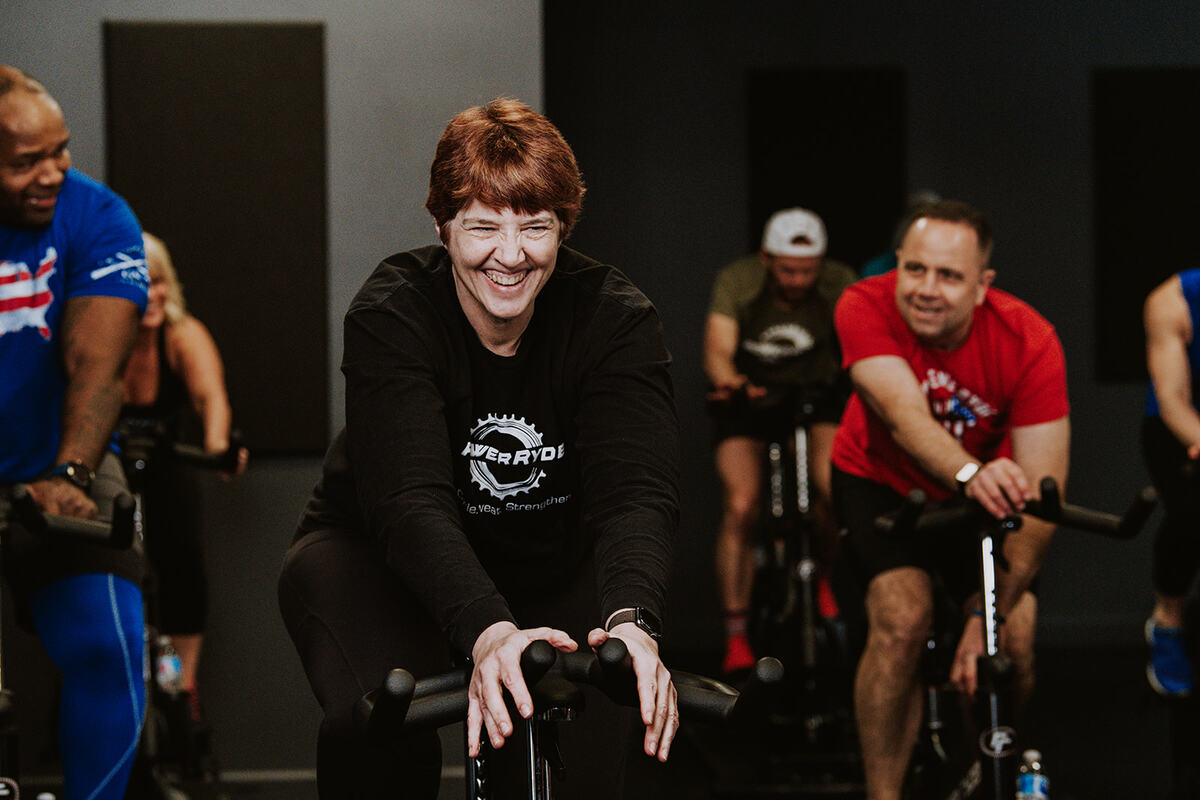 CINCINNATI CYCLING CLASS DESCRIPTIONS
Power Ryde 45. Cycle, Sweat, and Strengthen for 45 minutes. This is our traditional indoor cycling class. Every class is beat-driven, meaning you ryde to the beat of the music. Expect flats, hills, sprints, shakes, left turns, right turns, and more. Every instructor is different, every playlist is different, but every class will push you to be stronger physically AND mentally...and you will have a blast while doing it! Join us in the Clermont County area!
Power Ryde 30/30. This class is the perfect power hour; 30 minutes of cycling ON the bike followed by 30 minutes of strength work (arms, abs, legs) OFF the bike, using bands, balls, light weights, and body weight! Join us in the Clermont County area!
FUNdraising Rydes. Each month we host at least one FUNdraising Ryde for various charities, organizations, and/or families in need. These classes are a $20 minimum donation and do not take a pass from your class pass. 100% of the proceeds go to the charity. Join us in the Clermont County area!
*Power Ryde can also be rented out for sports teams, businesses, and/or private parties/lessons. We host a variety of high school athletic teams as well as corporations for team building rydes. Contact us for more information.