Improving Your Strength, Balance, and Flexibility with TRX Training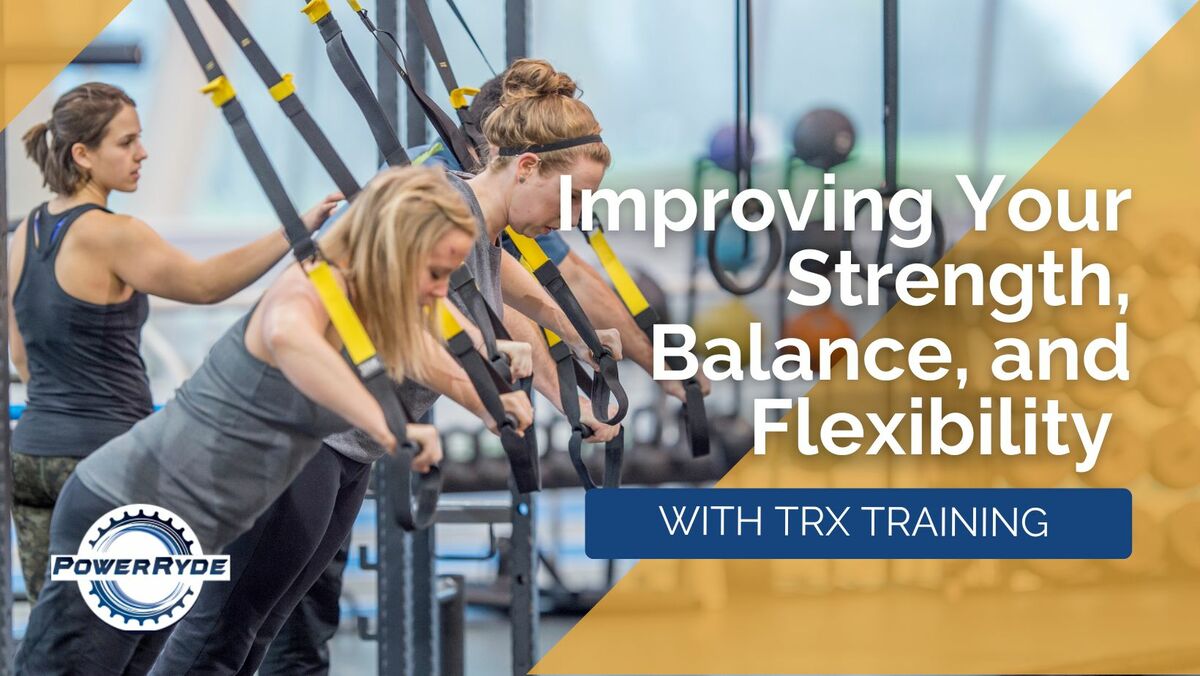 Everybody wants a full-body strength workout, but it can be hard to find one that works for you.


According to the Worldwide Survey of Fitness Trends for 2017 by American Sports Medicine, body weight training claimed the number two spot for fitness activities.


Push-ups, squats, pull-ups, and other exercises are frequently thought of when athletes look for bodyweight exercises. However, one of the best bodyweight workouts out there is TRX training.


Many athletes have not heard of TRX training, yet it is one of the most accessible methods for improving full-body fitness.


If you are among those new to TRX, you may have a few questions. For example, what are the benefits of TRX training? Is TRX good for building muscle? And will TRX training help improve my flexibility and balance?


Interested in what TRX training could offer you? Keep reading to learn more about the benefits of signing up for a TRX class.


What TRX Training Can Offer You


TRX training has grown in popularity in recent years, and it is no wonder why.


Not only is it fun and engaging, but it also gives you a full-body workout that will leave you fulfilled and challenged (in the best way).


TRX training can be intimidating for beginners as they see the straps hanging from the ceiling and think that only advanced athletes can use them effectively. The truth is that TRX is accessible to people of all skill levels and experiences.


In short, TRX is a type of training that uses your body weight and gravity to build strength, coordination, flexibility, and joint/core stability in one workout. Additionally, the straps help prevent injuries.


So, to answer the questions posed above, TRX training helps improve flexibility, and balance, while building muscle, all in one time-efficient workout.


Still not convinced? Let's quickly go over some of the benefits of regular TRX training.


For many people, especially for those overweight, older, or who have less experience with exercise, typical gym routines can be hard on the joints. TRX keeps you in a suspended position and is therefore low impact (don't worry, your hands or feet are always grounded on the floor; you are never fully suspended!). That means you can work your muscles without having to worry about joint pain now or later.


TRX is suitable for all abilities


Exercises that are difficult or intense have a high turnover rate because the average person struggles to find proper form and gives up after a few failed attempts. TRX has no such limitations. Anyone can get a full workout at any step in their fitness journey. And, at Power Ryde, we have skilled instructors there with you every step of the way to provide knowledge and modifications.


TRX adds a splash of variety to your workout


Jogging, squatting, lifting ─ we enjoy all these exercises, but let's be honest, sometimes we all need something a little bit different. That's where TRX comes in. If you have found that your regular workout has become a bit tedious, TRX may be just the shake-up you are looking for.


Sign Up for Your First TRX Class with Power Ryde


If you are looking for full-body strength and training classes in and around the Cincinnati area, look no further than TRX classes with Power Ryde.


TRX classes are a great addition to your regular workout routine, or they can help jumpstart your fitness journey.


TRX classes help you build muscle, improve balance and flexibility, and are one of the best workouts for burning calories.


If you are looking for fitness classes that are low impact, good for injury prevention, and perfect for all abilities, then it is time to sign up for your first TRX class today.


Click here to sign up for your first TRX class with Power Ryde!


Satisfied with your Power Ryde experience? Leave us a review on Google here!