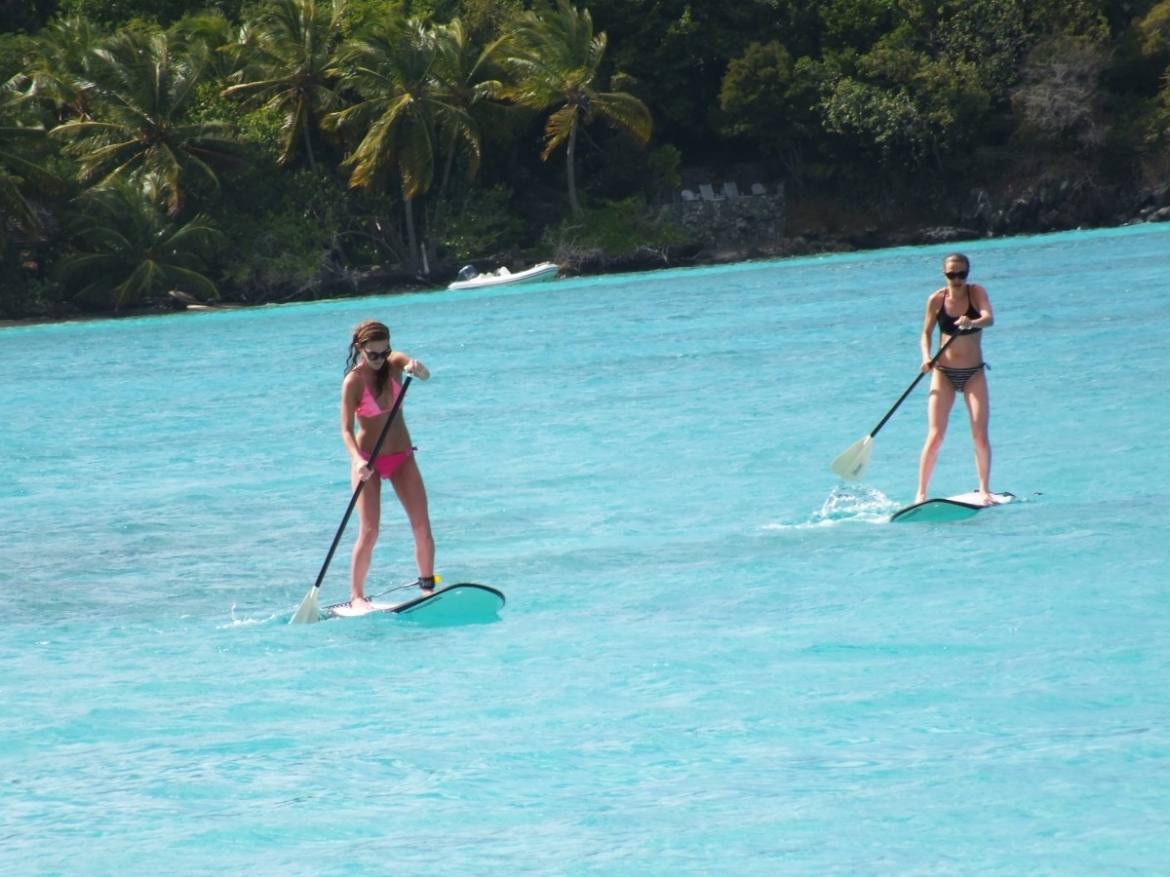 Don't let a few margaritas undo all of your hard Winter work. Stay healthy and fit this Spring Break, all while having FUN!
I get it, you are going on vacation for a reason - rest, relaxation, rejuvenation…blah, blah, blah. But let's be honest, there is nothing worse than coming home from vacation only to realize how lazy you let yourself be. The thought alone of going to the gym makes you tired. NOT THIS YEAR. Stay healthy, be active and make fitness FUN, with these quick tips!
Work out HARD...
…The day BEFORE you leave, that is. I always save my hardest workout for the day before I jet-set, that way when I am sitting on a plane or in the airport all day, I know I had a kick-butt workout the day prior!
Always have a drink in hand...
…WATER, duh! Whether I am in the airport or on the beach, I always have plenty of water. Go ahead and have a drink or some chips and guac, but follow these indulgences with a glass of water to hydrate you and detox your system!
Eat your greens...
Simple enough. Add extra green veggies to everything. Before I go on vacation, I add extra spinach to my eggs and salads and opt for broccoli, brussels sprouts and other green veggies for extra nutrients. Whether these green veggies make me healthier or not, they make me FEEL healthier. How you feel is everything. When you are in a bathing suit or shorts, you want to FEEL great!
Be active...
So your hotel doesn't have a gym…so what? You don't need a treadmill and fancy equipment to workout! Hit the beach, take a hike, go for a swim, or hop in the pool for some water aerobics (yes, I am guilty of doing this from time to time!). Whatever you do, do something. MOVE. Do NOT become the beach whale from Cincinnati who lays on the beach for 8 hours straight…only moving to flip sides (no one wants an uneven tan!).
Sleep...
Let's be honest, Spring Break is one of the only times when you can get 8+ hours of sleep and not feel guilty about doing so. Go to bed early, sleep in and catch up on your rest.
Have FUN!
…Self explanatory!