Cincinnati & Dayton Full Tilt Indoor Cycling
Testimonials
Power Ryde has been an amazing cardio workout as well as being an amazing stress buster. One big plus is the lack of impact on your knees. At age 53 and after an ACL tear on my left knee I feel absolutely no pain while Power Ryding and I can definitely tell that my quads have more tone. It also has helped me with my stamina and movement on the tenn...
What an amazing place with so many amazing people! Power Ryde is one of my favorite ways to keep in shape while having a really good time doing it. The owners, Meg and Casey, and all of the instructors make you feel like you're part of the family. Power Ryde takes spinning to a whole new place and the workout is incredible. Not only do your legs pa...
I nervously came to Power Ryde in June looking for a fresh start in terms of my fitness and overall health. I had put on an extra 10 pounds and I wasn't feeling good about my eating and fitness habits. I thought I would ride a few classes and try to kick-start myself back into shape. What ended up happening was something way more meaningful. Some o...
What do I like best about Power Ryde? Where do I start? Power Ryde sessions along with Weight Watchers have enabled me to lose 51 pounds to date. Initially, being 58, I was apprehensive on just how well Power Ryde was going to help, but after a couple of months instead of dreading the thought of how hard the workout is going to be I now look forwar...
One of the best at home workouts that I have done!
I lost a total of 12 lbs over the 30 days. I have much more energy, my clothes fit better and I feel better.
I am so glad that I did the Power Ryde Power 30 (Whole 30) Program. I was a person that thought I was eating a lot healthier than I really was. Honestly, for the first couple of weeks I wasn't feeling any different. But, mid-way through the third week I started feeling a difference. I felt less bloated and had more energy. I liked the feeling, so m...
I am very glad I participated in the Power 30 group. I stayed the course and lost ten pounds. I indulged over Thanksgiving weekend and noticed a difference in the way I feel, especially after eating gluten, which I have suspected. I plan to adopt the Whole 30 way of eating with some modifications. All in all that was the best I felt in a long time....
This is a fun atmosphere to get a workout in. There are several instructors and time options to choose from which makes it convenient. The owners are always welcoming and helpful. For me, it's a nice supplement for the week in addition to other exercise. It changes things up so the "routine" doesn't get too boring. I would recommend Power Ryde; hig...
So I first started going to the Off The Bike classes by mistake :-) I actually thought it was a spin class! When Casey told me that it was a strength class, I thought - "What the heck! I'll give it a try." Two years later, I'm still going, albeit virtually now, and loving every minute! That first class made me realize that I really needed to streng...
Your body needs fuel to achieve and maintain its peak function.
This fuel comes in the form of energy, broken down from the calories in the food we eat. Though there are many foods that fuel our body, some foods are better than others for a health...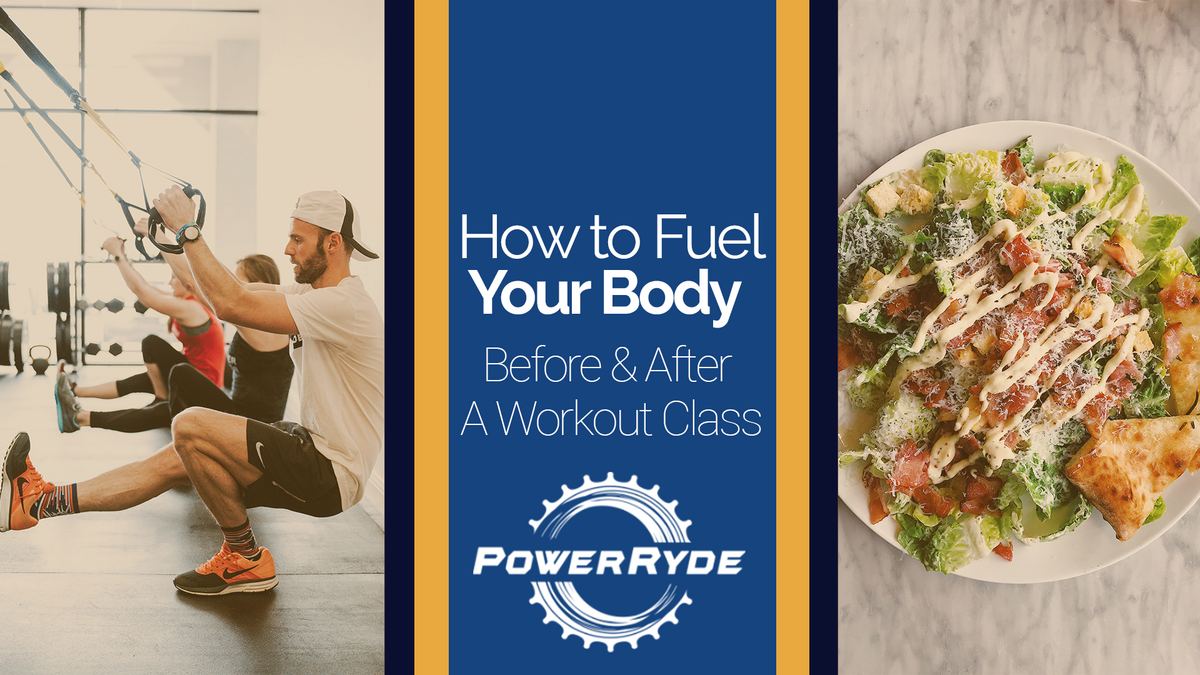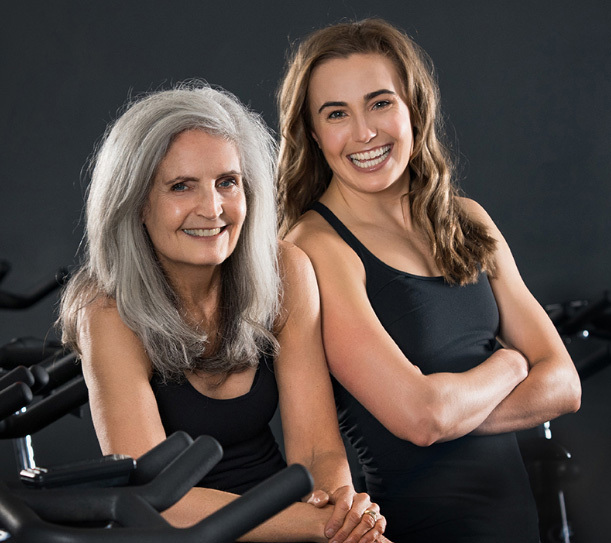 The Mother-Daughter Team
Meg & Casey Hilmer
We've all heard the saying, "When one door closes another door opens." I don't know that I ever truly believed this mantra. I used to think people, myself included, said this to make themselves feel better in the wake of failure or rejection. But then I realized, when one door closes it allows the opportunity for another door to open. The difference being, we have to be active in opening that door.
This is how Power Ryde came to be. After being turned down from medical school, I was both relieved and frightened. Relieved, because I didn't know if I was truly passionate about medicine or, if it was a path I had put myself on four years prior and was scared to deviate from. Frightened, because if I wasn't going to medical school, what was I going to do? My mom was in a similar boat. After working at a Cincinnati Bell for 31 years and being retired for two, she was looking for something to do…but what?