Cincinnati & Dayton Full Tilt Indoor Cycling
Testimonials
Another great class from Power Ryde; the Off The Bike class is a combination of boot camp, core, and total body workout with a great instructor. You can do a Power Ryde class and then do your Off The Bike class and you will be set for the day!
Even though I do not join the classes live, watching the recordings is just as fun! Casey plays great music and does a great job taking your mind off the burn. And let me tell you, there is serious burn! The classes are a great mix of strength and cardio and the time goes by so quickly. I never knew an hour long workout would go by so fast. I genui...
WOW! Loved it. It was tough and was a great challenge! It was better than I expected!
While I appeared to be complaining the entire 30 days….I was actually amazed at some of the effects happening thru out the 30 days.
After that first week (low energy), my energy came back pretty strong in Week 2 and I gained energy each week after that.
One of my big issues is sleeping...either not falling asleep or waking up in middle of night a...
Treadmill class was awesome and a killer. I love sprints!
Cycling on a whole new level!!! The bikes are amazing! Hard to get used to at first but better each and every time. They also burn more calories then the average cycling class because the bike actually leans from side to side. The class is challenging and the instructors are awesome. Very encouraging and so helpful! Such a great workout and motivat...
I just want to say thank you for the tread workouts, since I have been doing them, I am really pushing myself to be faster and have started to do intervals on my outside runs as well. I had one of my best miles last Wed and pushed myself to try to beat it on Friday and was able to shave 30 seconds off the mile!!
I like not knowing what each wee...
I wish I could give 10 stars.... I love this place. The owners Meg and Casey are awesome. They are super nice and what I love the most is I am not a "number." They remember who you are and treat all customers with respect. ALL the instructors are awesome and you get a really good workout. I would highly recommend Power Ryde.
Since the end of January, I have lost 27 lbs and I know without a doubt that I could not have done it without the Virtual OTB classes. With the gyms closing in March I could have easily given up, but Power Ryde provided virtual OTB strength classes, challenges, and stretch classes that I could do 4-5 times a week live or when my schedule allowed. T...
Your body needs fuel to achieve and maintain its peak function.
This fuel comes in the form of energy, broken down from the calories in the food we eat. Though there are many foods that fuel our body, some foods are better than others for a health...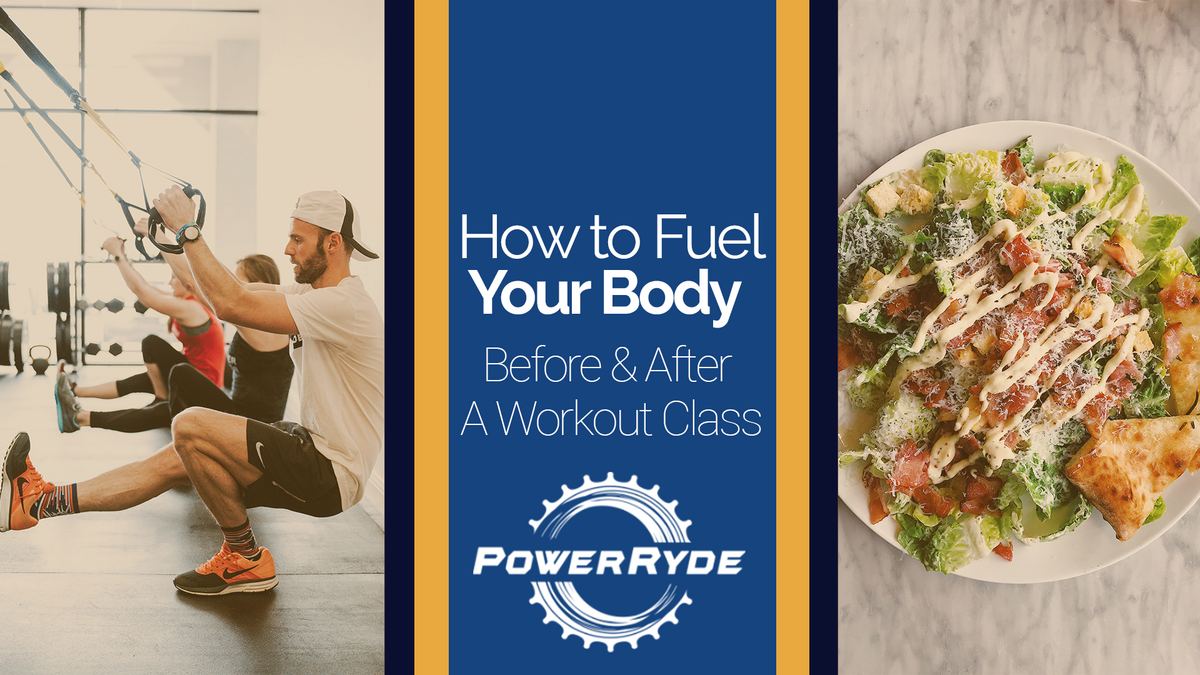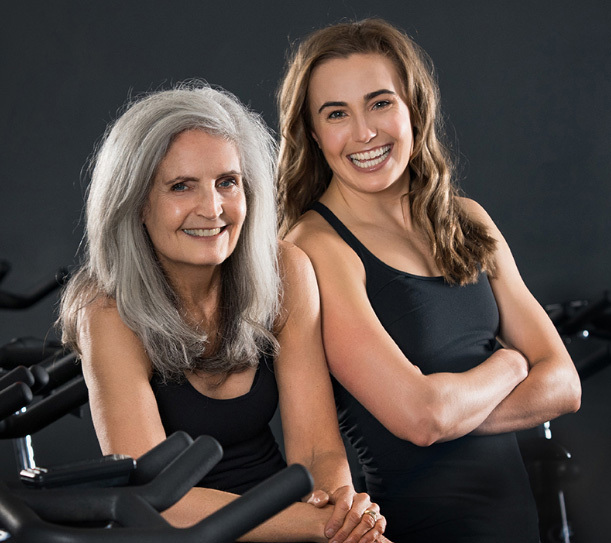 The Mother-Daughter Team
Meg & Casey Hilmer
We've all heard the saying, "When one door closes another door opens." I don't know that I ever truly believed this mantra. I used to think people, myself included, said this to make themselves feel better in the wake of failure or rejection. But then I realized, when one door closes it allows the opportunity for another door to open. The difference being, we have to be active in opening that door.
This is how Power Ryde came to be. After being turned down from medical school, I was both relieved and frightened. Relieved, because I didn't know if I was truly passionate about medicine or, if it was a path I had put myself on four years prior and was scared to deviate from. Frightened, because if I wasn't going to medical school, what was I going to do? My mom was in a similar boat. After working at a Cincinnati Bell for 31 years and being retired for two, she was looking for something to do…but what?