Cincinnati & Dayton Full Tilt Indoor Cycling
Testimonials
WOW! Loved it. It was tough and was a great challenge! It was better than I expected!
The Virtual Strength Classes by Casey are The Bomb! Each workout is tailored to work on multiple areas of the body (upper, lower, and core) and sometimes bursts of cardio as well. The workouts are helping me build/maintain strength, while keeping me looking toned. Every workout is different, and uses a variety of props (weights, bands, balls, etc.)...
I'm a big fan of cross-training. The OFF The Bike classes at Power Ryde are a huge value add from my perspective. When you combine this class with a Power Ryde cycle class, it's one of the best workouts for anyone at any fitness level!!
I absolutely LOVE the Virtual Strength classes, especially the 60-minute challenges! It's the perfect mix of strength and cardio, and Casey is always adding creative new moves to keep us on our toes. I am able to modify for lower impact and still burn up to 500 calories per class! The best part is that Casey does the entire workout with us – it'...
What an amazing place with so many amazing people! Power Ryde is one of my favorite ways to keep in shape while having a really good time doing it. The owners, Meg and Casey, and all of the instructors make you feel like you're part of the family. Power Ryde takes spinning to a whole new place and the workout is incredible. Not only do your legs pa...
I love the OFF The Bike classes! Casey and Stephanie both do a great job targeting all the areas I want to firm and strengthen. Isolating movements with light weights and bands give me a great burn. I don't even need to think about what I'm doing because Casey and Stephanie show me exactly what to do. I always leave the class feeling stronger and b...
I am such an advocate of balance in life. Power Ryde is the perfect compliment to your wellness plan because it offers a challenging low-impact workout that strengthens your core, lower body, and cardiovascular system. I still compete in half marathons and now only run two times a week. Riding on these bikes 2-3 times a week has enabled me to comp...
OFF The Bike is a fun, fast and effective full-body workout! I can feel changes in my body after a few sessions! The supportive environment makes it great for any fitness level.
I am very glad I participated in the Power 30 group. I stayed the course and lost ten pounds. I indulged over Thanksgiving weekend and noticed a difference in the way I feel, especially after eating gluten, which I have suspected. I plan to adopt the Whole 30 way of eating with some modifications. All in all that was the best I felt in a long time....
Your body needs fuel to achieve and maintain its peak function.
This fuel comes in the form of energy, broken down from the calories in the food we eat. Though there are many foods that fuel our body, some foods are better than others for a health...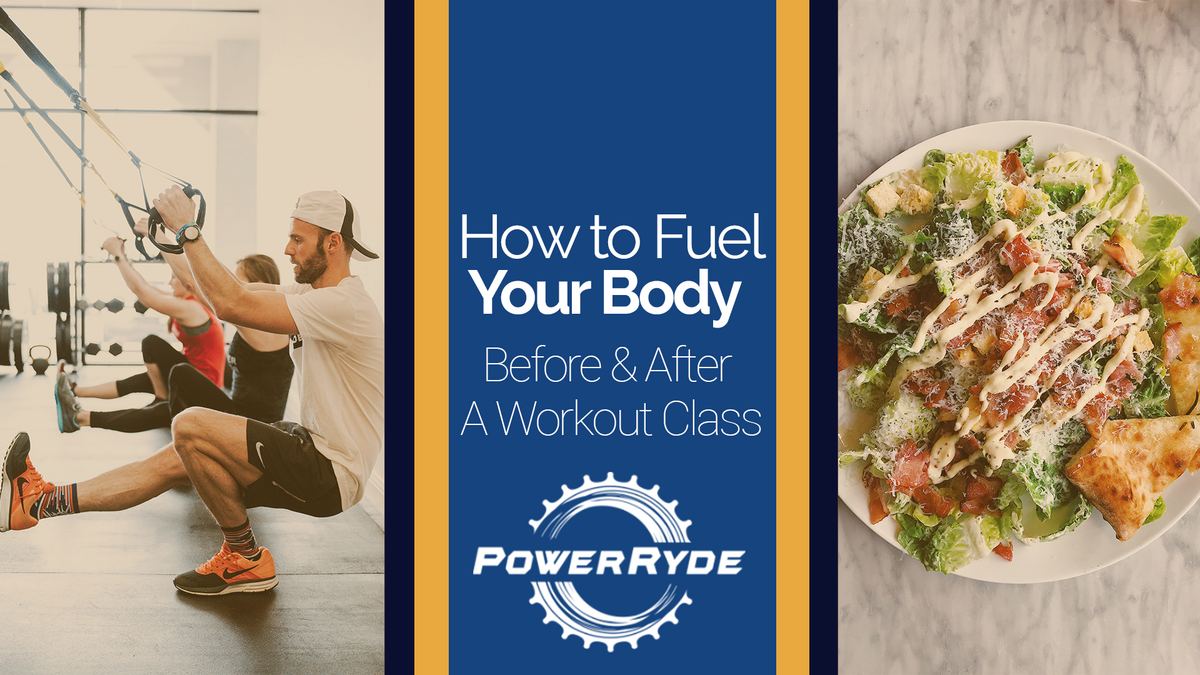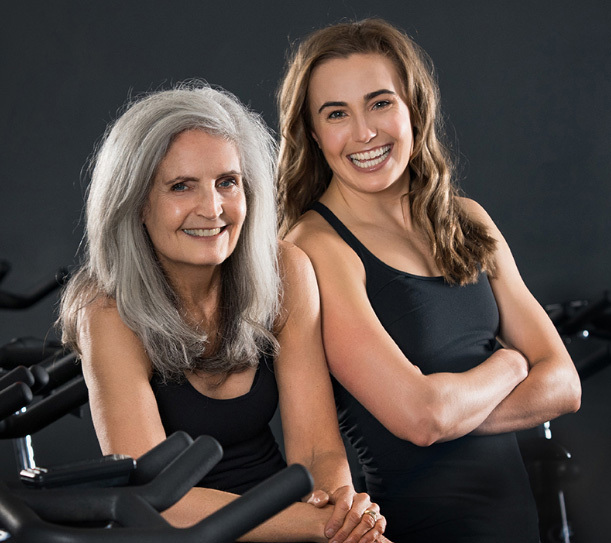 The Mother-Daughter Team
Meg & Casey Hilmer
We've all heard the saying, "When one door closes another door opens." I don't know that I ever truly believed this mantra. I used to think people, myself included, said this to make themselves feel better in the wake of failure or rejection. But then I realized, when one door closes it allows the opportunity for another door to open. The difference being, we have to be active in opening that door.
This is how Power Ryde came to be. After being turned down from medical school, I was both relieved and frightened. Relieved, because I didn't know if I was truly passionate about medicine or, if it was a path I had put myself on four years prior and was scared to deviate from. Frightened, because if I wasn't going to medical school, what was I going to do? My mom was in a similar boat. After working at a Cincinnati Bell for 31 years and being retired for two, she was looking for something to do…but what?