Cincinnati & Dayton Full Tilt Indoor Cycling
Testimonials
I completed the Whole 30 for the second time and I thought it was much easier this time, except for the first week which was just as difficult as last time. I was amazed at how quickly I slept better and after the first week it was much easier to say no to the things I would have normally grabbed to eat without thinking. It's harder at first to thi...
An amazing workout that is different each class and keeps you motivated and challenged! The owners and each instructor are fantastic, each making you feel welcome and always available to help or answer questions. The fact that they continue to give back to the community means a lot to me too!
WOW! Loved it. It was tough and was a great challenge! It was better than I expected!
My father is a Type 2 Diabetic and his sugar was way down. My jeans fit better after doing the program. I'm going to stay with the diet and eat what I want on the weekends.
This place is fabulous! Owners and instructors are knowledgeable, very friendly and helpful! They have created a family atmosphere where the workouts are great fun while offering a challenging ride every time, for everyone from the beginner to the experienced. Come join the fun!
Power Ryde is the best! So positive, so upbeat, and a workout that keeps you coming back. I've made great friends here and live the energy.
What do I like best about Power Ryde? Where do I start? Power Ryde sessions along with Weight Watchers have enabled me to lose 51 pounds to date. Initially, being 58, I was apprehensive on just how well Power Ryde was going to help, but after a couple of months instead of dreading the thought of how hard the workout is going to be I now look forwar...
When quarantine started, Power Ryde stepped up in a BIG WAY, offering virtual strength classes to help keep us motivated. I started out with a few thinking it would help keep me active, soon I found myself doing every single one because I have NEVER had a workout quite like this! I have been so sore (in such a good way); Casey knows what she is doi...
Whole 30 has been the answer to healthy eating that I've been looking for! The support group made it so much easier to get started and helped keep me accountable and stick with it. It has truly changed the way I eat, feel, look and grocery shop...all for the better!
A high-energy, non-stop challenging class. I have an addiction... Power Ryde!
Physical activity is one of the most important contributors when it comes to our health and fitness.
One of the best forms of physical activity is cycling. Cycling comes in many different forms, from mountain biking outside to stationary biking in...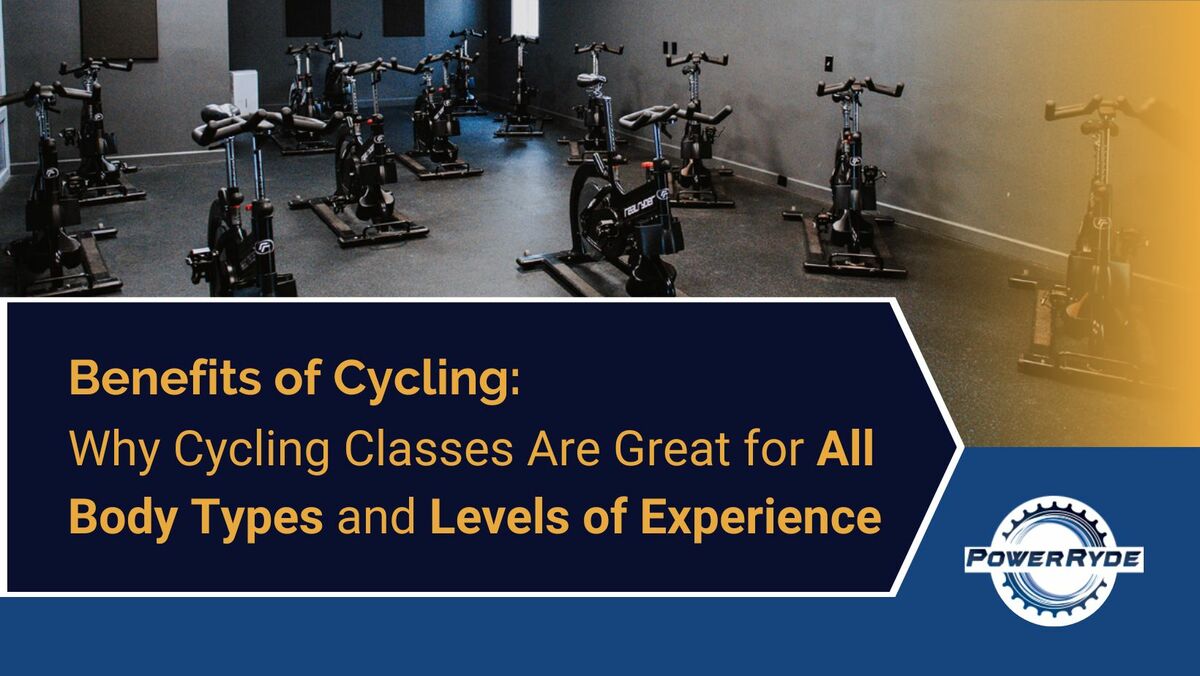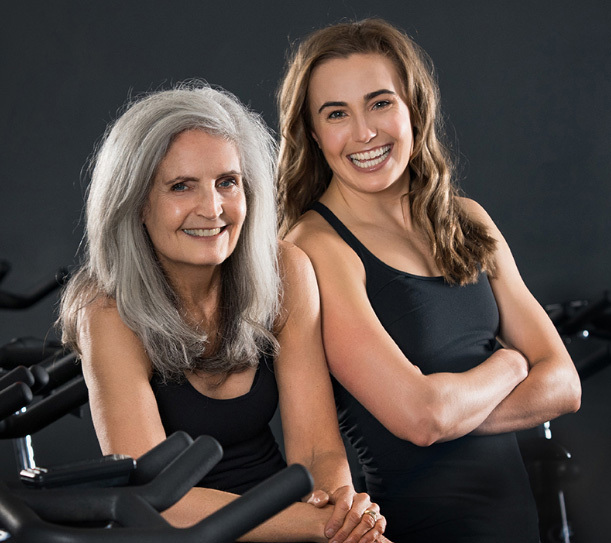 The Mother-Daughter Team
Meg & Casey Hilmer
We've all heard the saying, "When one door closes another door opens." I don't know that I ever truly believed this mantra. I used to think people, myself included, said this to make themselves feel better in the wake of failure or rejection. But then I realized, when one door closes it allows the opportunity for another door to open. The difference being, we have to be active in opening that door.
This is how Power Ryde came to be. After being turned down from medical school, I was both relieved and frightened. Relieved, because I didn't know if I was truly passionate about medicine or, if it was a path I had put myself on four years prior and was scared to deviate from. Frightened, because if I wasn't going to medical school, what was I going to do? My mom was in a similar boat. After working at a Cincinnati Bell for 31 years and being retired for two, she was looking for something to do…but what?