Cincinnati Full Tilt Indoor Cycling
Testimonials
I love the OFF The Bike classes! Casey and Stephanie both do a great job targeting all the areas I want to firm and strengthen. Isolating movements with light weights and bands give me a great burn. I don't even need to think about what I'm doing because Casey and Stephanie show me exactly what to do. I always leave the class feeling stronger and b...
I just want to say thank you for the tread workouts, since I have been doing them, I am really pushing myself to be faster and have started to do intervals on my outside runs as well. I had one of my best miles last Wed and pushed myself to try to beat it on Friday and was able to shave 30 seconds off the mile!!
I like not knowing what each wee...
The 30 days were so much easier than I anticipated. My husband and I eat out almost every night so that was challenging but somehow doable. After a few days my craving for sugar started to decrease. Overall I lost 9 pounds and felt energized the entire time. My plantar fasciitis was so much better too!
I would highly recommend this program and the...
I loved the Whole 30 program from the start. I love that it brought me back to the whole eating; the way I used to eat before I fell into the lazy way of eating.
One of my biggest challenges was the red wine. I took Meg's advice about drinking the Watermelon Wonder Kombucha instead and it worked! I have had wine since the program ended but have no...
I absolutely love coming to OFF The Bike Strength! Being able to come and knock out weight training in just 45 minutes and know I'm getting a great workout is awesome. I don't have to plan out my own training program and it's easier to stay accountable amongst others in class! The instructors are always changing it up and the music makes the time f...
Thank you for offering the Whole 30 group. Doing Whole 30 with others helped me stay more accountable than doing it on my own. I got so many great recipes and tips. The Whole 30 really helped me be cognizant of what I put in my mouth on a daily basis (more than I thought!). I can't believe how much better I felt in 30 days!
I am 63 years old and my doctor said that I should be doing weight bearing exercises several times per week for my bones (since we all lose bone density as we age). I told her about Casey's strength classes and she said those were perfect. I have been doing the classes for several years and not only am I stronger and have more defined muscles, but ...
So I first started going to the Off The Bike classes by mistake :-) I actually thought it was a spin class! When Casey told me that it was a strength class, I thought - "What the heck! I'll give it a try." Two years later, I'm still going, albeit virtually now, and loving every minute! That first class made me realize that I really needed to streng...
Since the end of January, I have lost 27 lbs and I know without a doubt that I could not have done it without the Virtual OTB classes. With the gyms closing in March I could have easily given up, but Power Ryde provided virtual OTB strength classes, challenges, and stretch classes that I could do 4-5 times a week live or when my schedule allowed. T...
At Power Ryde, we pride ourselves on a fun and motivating group dynamic.

Group fitness can be intimidating when you're a beginner. We get it, you might envision a room full of fit athletes and worry you won't be able to keep up.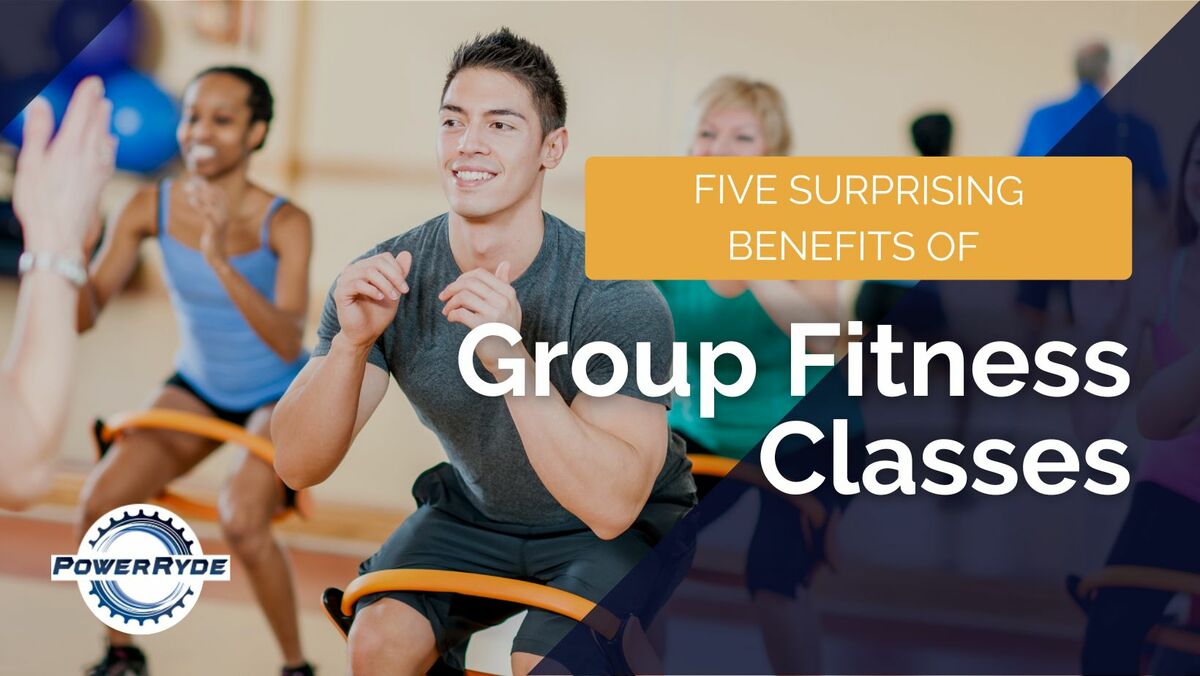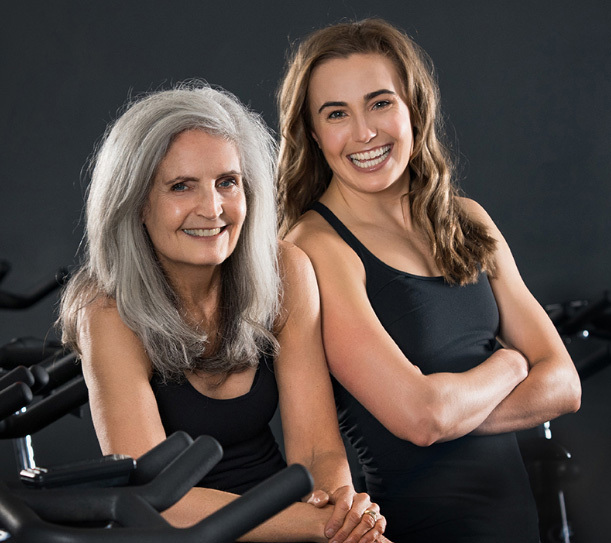 The Mother-Daughter Team
Meg & Casey Hilmer
We've all heard the saying, "When one door closes another door opens." I don't know that I ever truly believed this mantra. I used to think people, myself included, said this to make themselves feel better in the wake of failure or rejection. But then I realized, when one door closes it allows the opportunity for another door to open. The difference being, we have to be active in opening that door.
This is how Power Ryde came to be. After being turned down from medical school, I was both relieved and frightened. Relieved, because I didn't know if I was truly passionate about medicine or, if it was a path I had put myself on four years prior and was scared to deviate from. Frightened, because if I wasn't going to medical school, what was I going to do? My mom was in a similar boat. After working at a Cincinnati Bell for 31 years and being retired for two, she was looking for something to do…but what?