Who Brought the POWER in November (2020)?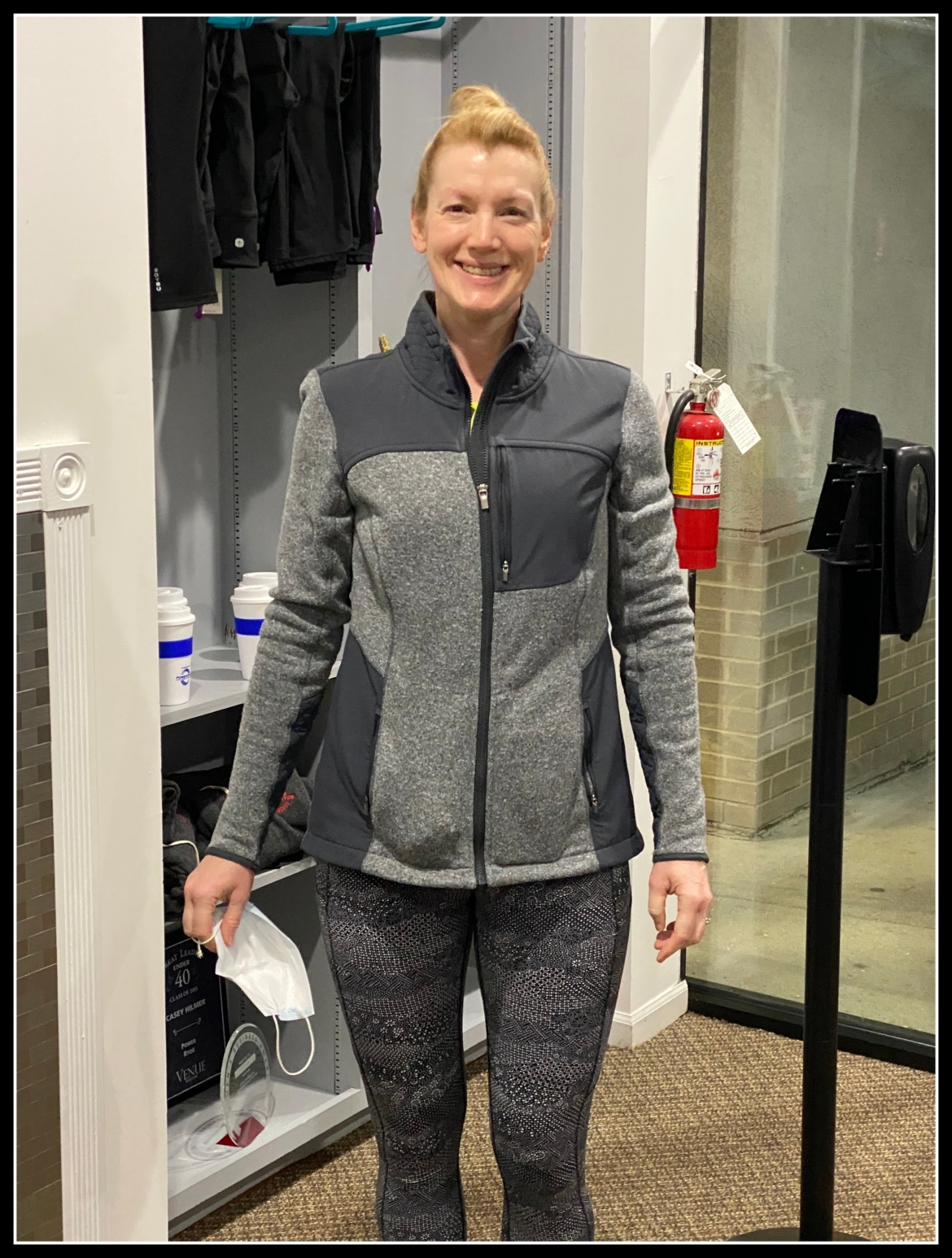 Paula Bennett
Paula has been ryding with us since 2016 and in that time she has done over 500 classes; a nice combo of cycling classes and strength classes, some at home in her basement and a lot in-studio! She is also related to former Student of the Month, John Pavia. And, it is because of him that Paula started ryding with us!
When everything shut down back in March, Paula rented a bike from us and would join us virtually for cycling and strength classes. She returned her bike when we reopened and decided to come back in-studio to sweat with us (still joining virtually for strength!). And, like a lot of our clients, Paula has found ways to be creative with her workouts. Instead of coming in-studio for our 30/30 class on Sunday mornings, she streams them from home and joins us every Sunday ON HER ELLIPTICAL! That's right, while we spin, she rides the elliptical. You just gotta be creative and you can still get a great workout!
Paula's energy is great and we love how she prioritizes her workouts. Way to go Paula!
What brought you to Power Ryde?
John Pavia - He knew I was attending spin classes at the gym across the highway at the time and convinced me to give it a try.
Do you remember your first ryde and how you felt after?
Wow – that was almost 5 years ago. I remember feeling like it definitely was a great workout. I loved that it was a total body cardio workout. I knew it would take some time to get comfortable with controlling the handlebars. It's completely true when the instructors say, "It takes 2-3 classes to get the hang of it". I remember expecting to be very sore, but I wasn't. My muscles felt fatigued but not painfully sore like with some workouts. That was a big motivator for wanting to do it again. Running had been my main cardio workout for years and I just didn't like the toll it was taking on my body. It just wasn't enjoyable any more. The cycling classes at Power Ryde made cardio workouts enjoyable again.
What has kept you coming back for more week after week?
I have attended almost every instructor's class at least once. They have all been great. There is such a great variety of class times that I am able to keep up with it routinely. The early morning 5:30a class has been a favorite. It's such a great way to start my day and not miss the chance to get a workout in if I end up working late. I've added the strength workouts to my weekly routine and those are equally as enjoyable to me. The combination of strength and cycling classes each week gives me the perfect variety to feel like I'm getting everything I need for my weekly workouts.
Do you have a favorite moment that you remember at Power Ryde?
I can't think of just one favorite moment. The energy is always so fun. I've really enjoyed participating in the various theme rydes and fundraisers over the years.
What is your favorite music to ryde to?
The playlists are always great. I have a diverse taste in music and I feel like the instructors do a great job with playing a variety of music.
Tell us a fun fact about your yourself.
Hmm . . . well here's a couple: I am a US Army Veteran. Also, I have a first degree black belt in Okinawan Shorin-ryu karate which I earned when I was 40 years old.
When you are not Power Ryding, what can we find you doing?
Most of my time is consumed with work. I lead a phenomenal team of sonographers at Cincinnati Children's. When not at work, my husband, Robb, and I are figuring out our new normal. Our three boys are all basically grown now so we've got a lot more time to ourselves. We've really enjoyed hiking and just being outdoors.