Who Brought the POWER in January (2022)?!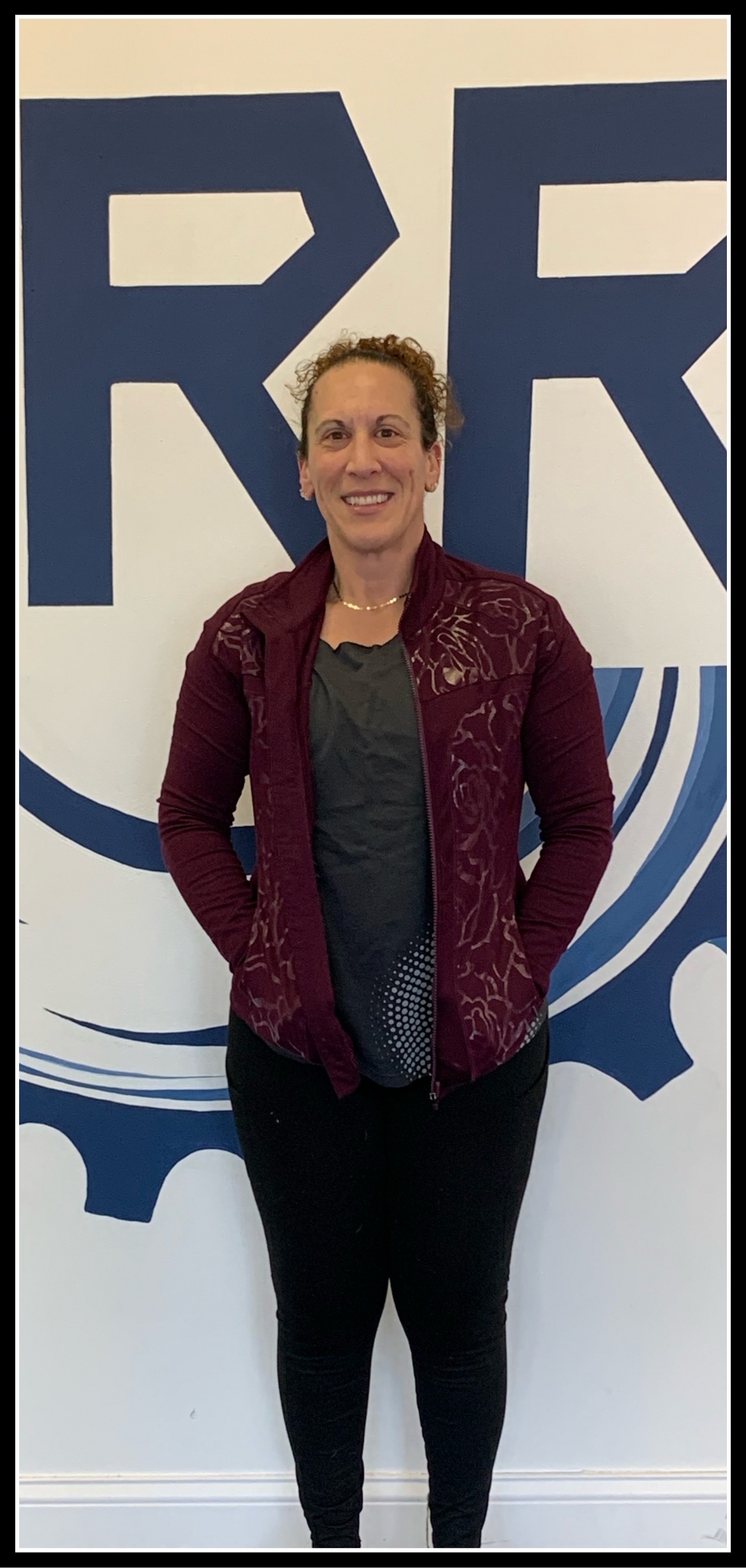 Christina Scavone
This month we are spotlighting a ryder who first started ryding with us in 2014, but started ryding on the RealRyder bikes years before that! Give it up for Christina Scavone!
Christina found the RealRyder bikes back home in Pennsylvania. When she moved to Cincinnati in 2014, she found Power Ryde! She rode with us for a couple years and then she was relocated for work a couple times. Fast forward to 2021 and Christina was back living in Cincinnati and back sweating at Power Ryde; it's funny how things come full-circle!
Not only does Christina crush it in our cycle classes...you can usually find her grinding away in the front row...you know, the front corner bike that everyone loves, but she also kills it in TRX and Circuit. She comes to each class ready to work and she definitely makes the most of her workouts! Keep reading to learn more about Christina, why she rydes, and what you can find her doing when she is not sweating with us!
What brought you to Power Ryde?
I had been spinning on a Real Ryder since 2011 in PA then moved to Maineville, OH in 2013 for work. These bikes are so few and far between. I was so happy when I found you guys!
Do you remember your first ryde and how you felt after? What has kept you coming back for more week after week?
My first ride was both horrible and great at the same time, if you can understand that! I remember being sore ALL over, and it took about 7 classes to get used to the feeling overall. The sweat, calorie burn, and the riders high. I have only had a runner's high one time and I had to run FAR to get that! I feel like I get a riders high all of the time. Great place to clear my head!
What is your favorite part about the strength classes we offer?
I enjoy the change up, I currently work out on my own 3-4 times per week concentrating on certain body parts; TRX gives me a chance to hit multiple areas and change it up a bit. Plus you can really make it as difficult as you want it.
What is your favorite music to ryde to?
Anything with a good beat, whether it be fast or slow, concentrating on the beat can really keep me in the zone. Plus it is fun listening to music I can sing along too, LOL!
Tell us a fun fact about your yourself.
Most people don't know this, but I was in health care for almost 17 years, then took a complete 180 direction in my education and became wind turbine certified. Now I am in real estate development and construction. It's amazing how life takes us around this crazy world; go figure!
When you are not Power Ryding, what can we find you doing?
I enjoy hanging out with my friends and their pups at the park, trying new restaurants and visiting my favorite ones, and I very much enjoy going to the beach!