Who Brought the POWER in January (2021)?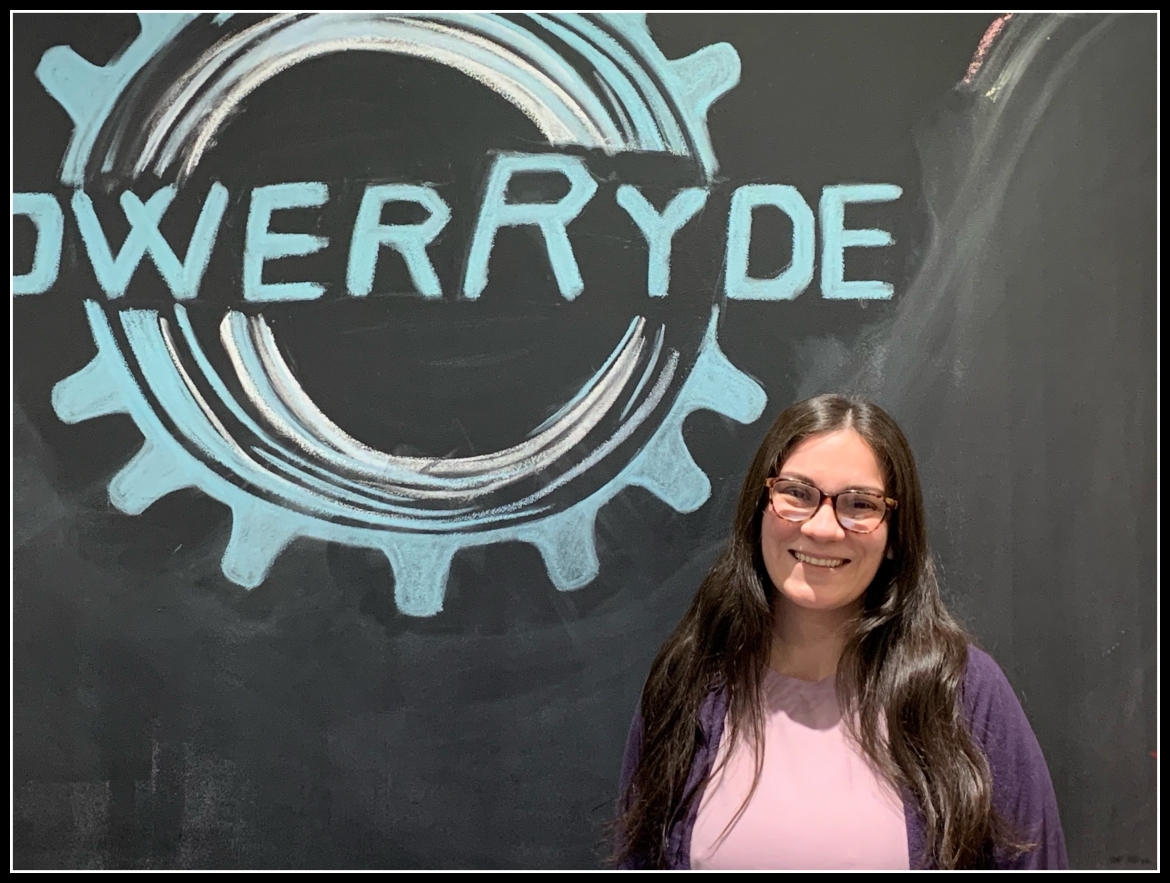 Adriana Rodriguez
This month we are spotlighting a new ryder who started sweating with us at the end of August! Adriana recently moved from Puerto Rico to Loveland for work. She loved spinning, so she googled local spinning stufios and found us!
Since the end of August, Adriana has attended 65+ Power Ryde classes; cycling, strength, and TRX. She is up for any challenge and always trying new class formats!
Adriana's energy is infectious in every class she attends. You can tell when she's in class that she is giving it everything she has for the 45-minutes and it's inspiring to the instructors and the clients around her!
Keep reading more about Adriana and why she Power Rydes with us throughout the week!
What brought you to Power Ryde?
I moved to OH from Puerto Rico and I always loved spinning and saw that you guys were close to me so I gave the studio a try and I'm so glad I did.
Do you remember your first ryde and how you felt after? What has kept you coming back for more week after week?
I do. My first class was with Josh and I thought that I was going to die. Lol. I have never done a moving bike before so the experience was completely new. I loved that Meg was so attentive and welcoming. I felt so welcomed my first time that I couldn't wait to come back. I love the environment and it just felt like a good place to take my mind away from work.
Do you have a favorite moment that you remember at Power Ryde?
My favorite moment was when I was finally able to jog without touching the handle. I was determined to do it like the instructor and when it finally happened I was so happy.
What is your favorite music to ryde to?
Anything late 90's and early 2000's.
Tell us a fun fact about your yourself.
I can recite "Mean Girls" like my life depends on it. Haha
When you are not Power Ryding, what can we find you doing?
You can find me working for Su Casa Hispanic Center where we provide social work services to the Hispanic/Latino community in Cincinnati.
Way to go Adriana; you always brighten the room when you come and your energy is infectious!