Sweet, Creamy, and Crunchy Paleo Chicken Salad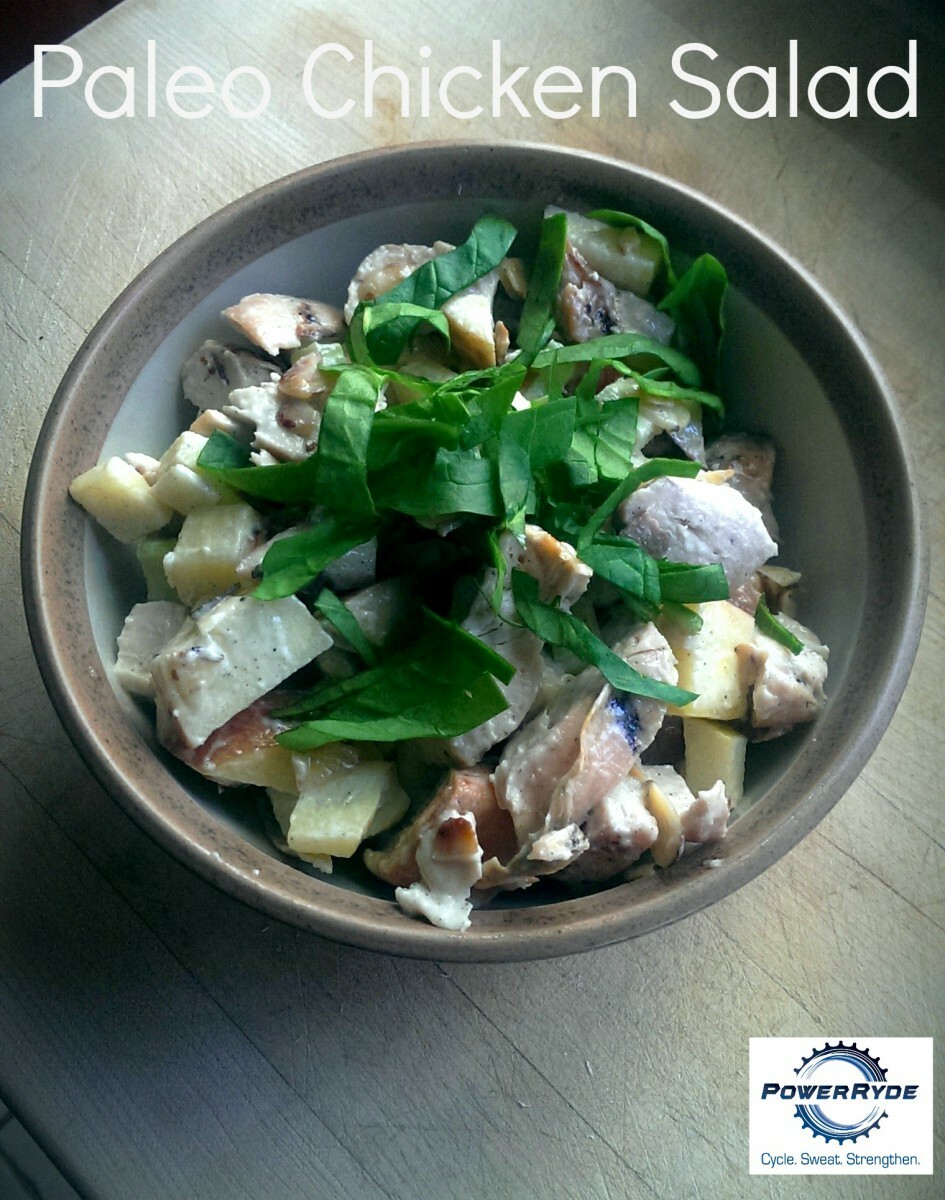 INGREDIENTS:
1 large rotisserie chicken or 3 grilled boneless chicken breasts sliced into bite-size pieces
3 celery stalks chopped into small pieces
1 large Fuji apple sliced into small pieces
1/2 Cup toasted sliced almonds
2-3T Paleo Mayo (recipe HERE)
DIRECTIONS:
Chop up the chicken, apple, and celery. Add to a large mixing bowl.
Add the toasted almonds to the mixing bowl.
Add the mayo.
Mix and enjoy!
OTHER OPTIONS:
Add whatever veggies/fruit you like. I have added broccoli before and dried cherries/cranberries. Grapes are also common and delicious!
Use different nuts, like chopped pecans/walnuts/etc.
Add some onion for additional flavor.
Put a big scoop over a bed of lettuce as the topping for a salad!
*WARNING: This recipe is highly addictive. You will eat it for breakfast, lunch, and dinner...yes, I did say breakfast!