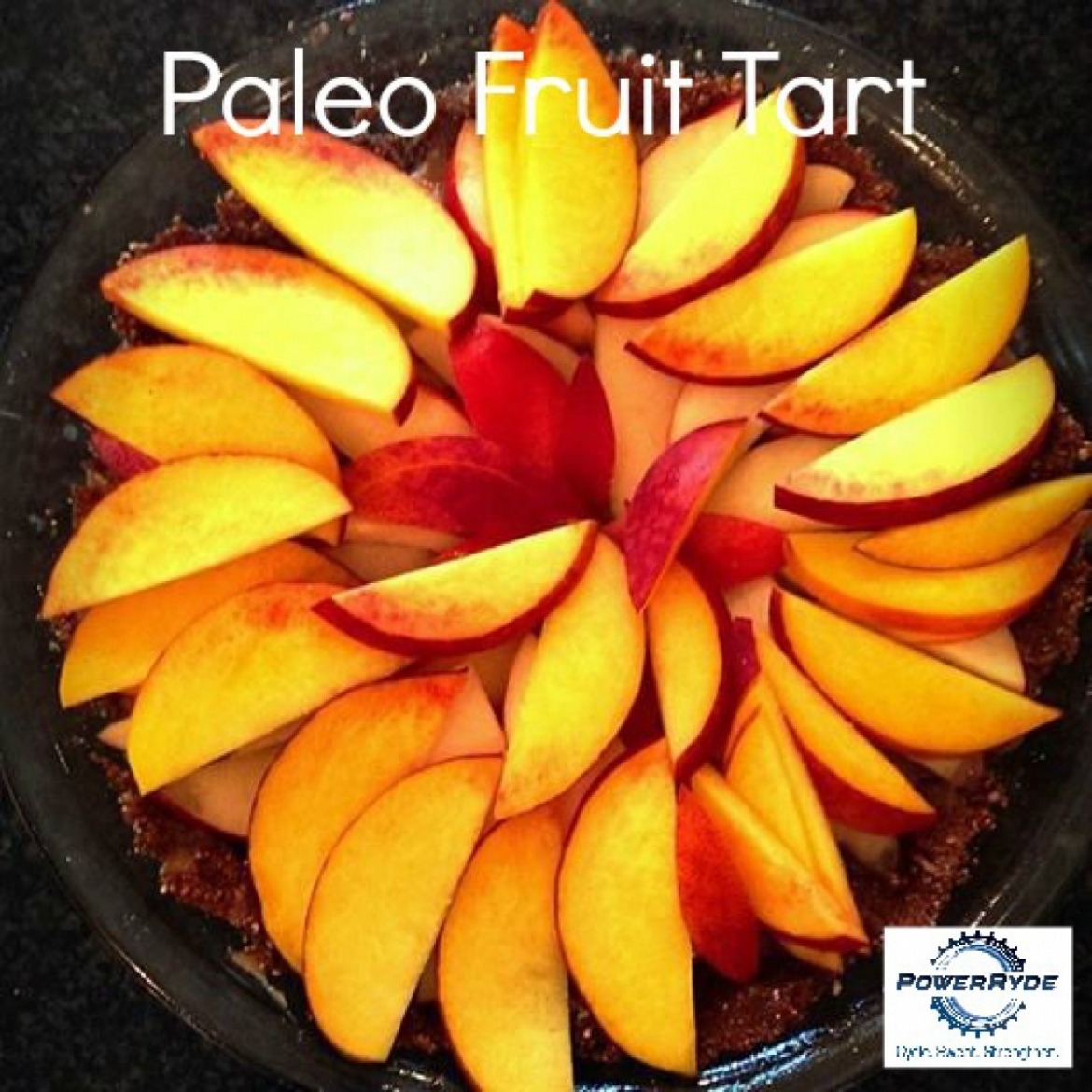 INGREDIENTS:
Crust:
1 1/4 C raw almonds
1 C (about 8 or 9) dried dates, pitted
3T cinnamon
1t salt
Tart Filling:
1/4 C coconut oil
1/3-1/2 C coconut butter
1t vanilla extract
Tart Topping:
Whatever fruit you desire! I used a variety the first time (peaches, nectarines, blueberries, and raspberries). The second time I made it I just used lots of peaches and nectarines.
DIRECTIONS:
Crust:
In a high-powered blender add the almonds, dates, cinnamon, and salt.
Blend until crumbly (don't blend until smooth or else the crust will seize up on you - so stop blending when some of the "dough" starts to come together but there are still lots of crumbs)
Dump the contents of the blender into a pie dish and press evenly to cover the bottom and sides of the dish.
Tart Filling:
In a small sauce pan over medium to low heat, melt the coconut butter and the coconut oil.
Once melted and mixed, add the vanilla extract. The liquid might start to bubble. Continue stirring for about a minute until it thickens just a tad (note: it might still be runny, this is not a problem, it will harden at the end once you put it in the fridge).
Pour this liquid filling over top your crust (this filling layer will not be too thick. If you want more, make more. You want to have just enough to cover the entire crust adequately).
Tart Topping:
Slice whatever fruits you desire and add them right on top of the coconut filling!
Place the pie in the refrigerator for at least 30mins, so everything can cool, harden, and set.
Eat and enjoy.
Store in the refrigerator.