Healthier Pie Recipes and Reviews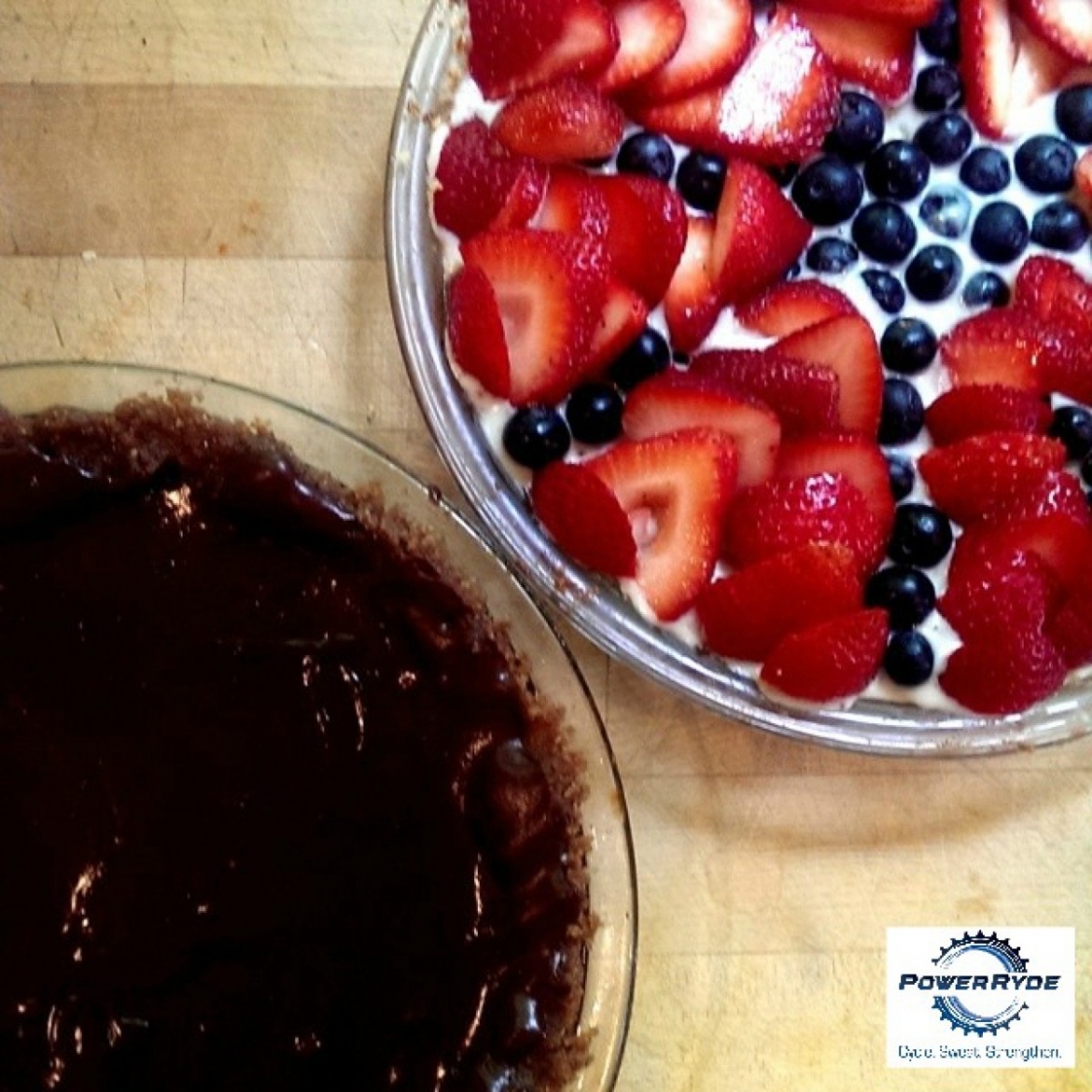 This RECIPE was absolutely delicious! Even our dinner guests agreed! It was sweet, crunchy, creamy, and chocolate-y!...And did I mention it is dairy-free, gluten-free, grain-free, and free of any refined sugars!
When people hear that something is free of all these things, they assume it tastes like yuck. Trust me, this pie will satisfy the tooth of any chocoholic. And you don't have to feel guilty one bit because everything in it is REAL.
I followed the recipe for the most part. Except I added more dates and some almonds to the crust and I used 3.5oz of 70% dark chocolate. Don't be afraid to use an even darker (healthier) dark chocolate like 85%. The darker the better. The dates which are blended with the chocolate mixture will help sweeten it and remove the bitter flavor.
Also, feel free to top your pie with some strawberries or raspberries, because chocolate and fruit pair perfectly!...And if you feel like being a little bit sinful, add a good scoop of ice cream on top!
Paleo Strawberry Banana Pie
Ok, so this RECIPE was good but not great BUT I think I am partly to blame. After baking this pie, which was super quick and simple, I created my own whip cream/frosting using coconut milk and coconut butter. I put it on top of the pie and I believe the liquid in this topping seeped into the pie and created a wet consistency. Lesson learned...when baking, do not alter the recipe. Follow it as it and it will be delish.
The flavor, however, in the pie was great. I loved the crust and the banana flavor. I just wished it was drier!