Cincinnati & Dayton Full Tilt Indoor Cycling
Testimonials
Whole 30 has been the answer to healthy eating that I've been looking for! The support group made it so much easier to get started and helped keep me accountable and stick with it. It has truly changed the way I eat, feel, look and grocery shop...all for the better!
Power Ryde has been an amazing cardio workout as well as being an amazing stress buster. One big plus is the lack of impact on your knees. At age 53 and after an ACL tear on my left knee I feel absolutely no pain while Power Ryding and I can definitely tell that my quads have more tone. It also has helped me with my stamina and movement on the tenn...
I took some of Casey's virtual classes when she was doing them live on Facebook. I was telling my husband how much I enjoyed them and how good I felt afterwards, so I started taking more classes in July. BEST DECISION EVER!!!!
The virtual strength classes kick my butt!!! I feel stronger and more confident in myself more than ever. I love Casey's e...
I am so glad that I did the Power Ryde Power 30 (Whole 30) Program. I was a person that thought I was eating a lot healthier than I really was. Honestly, for the first couple of weeks I wasn't feeling any different. But, mid-way through the third week I started feeling a difference. I felt less bloated and had more energy. I liked the feeling, so m...
I have been going to Power Ryde for a few years now and I love it! Always an awesome workout and a fun atmosphere!
Off The Bike is to core conditioning as Power Ryde is to cardio conditioning. I absolutely love the total body workout I get in the Off The Bike classes! The classes are upbeat, fast paced and challenging from start to finish. No two classes are the same which keeps me coming back for more. It's a great complimentary workout to the cardio fitness I...
One of the best at home workouts that I have done!
Tried a treadmill class and it was KILLER! So humbling. Getting through the entire class with your pace cues will have to be a long term goal! Hardest class ever! I thought it was great! However, I spent most of the time trying to convert my speed from kilometres per hour to mph, to figure out what speed I usually run. Darn European treadmills.
I cannot say enough about Power Ryde! The music is great, the atmosphere is fun (dim lights with "party" lights)', and the instructors are SO encouraging and motivating. The thought of trying a spinning class was really intimidating to me because I am not a cardio person. The instructors were so welcoming and helped me set-up my bike until I felt c...
Treadmill class was awesome and a killer. I love sprints!
Your body needs fuel to achieve and maintain its peak function.
This fuel comes in the form of energy, broken down from the calories in the food we eat. Though there are many foods that fuel our body, some foods are better than others for a health...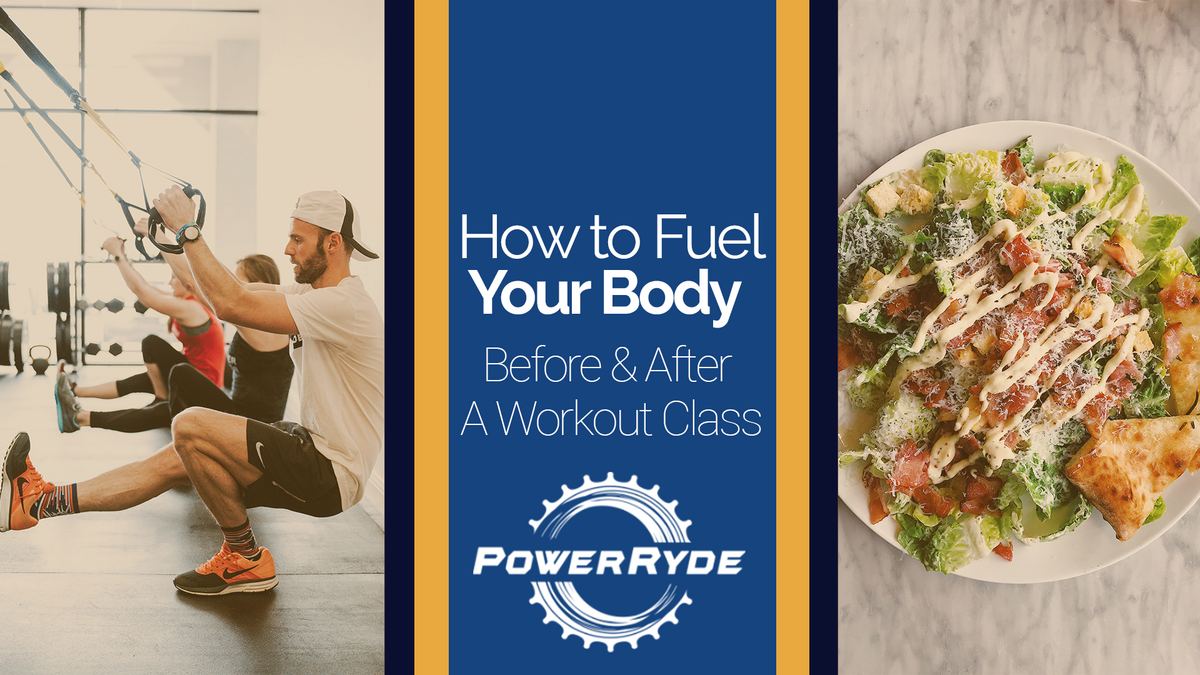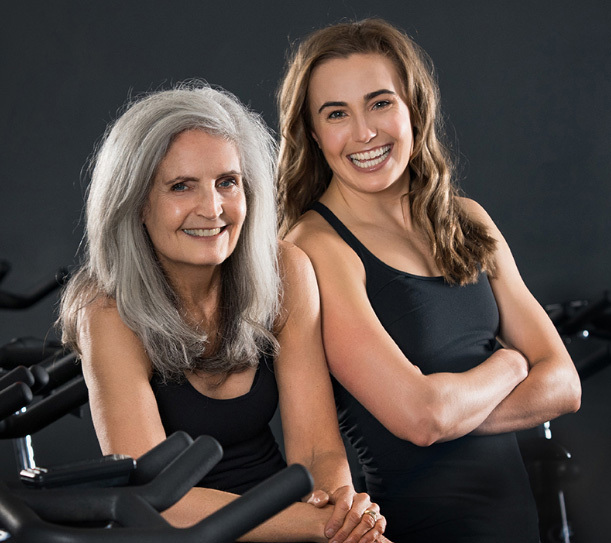 The Mother-Daughter Team
Meg & Casey Hilmer
We've all heard the saying, "When one door closes another door opens." I don't know that I ever truly believed this mantra. I used to think people, myself included, said this to make themselves feel better in the wake of failure or rejection. But then I realized, when one door closes it allows the opportunity for another door to open. The difference being, we have to be active in opening that door.
This is how Power Ryde came to be. After being turned down from medical school, I was both relieved and frightened. Relieved, because I didn't know if I was truly passionate about medicine or, if it was a path I had put myself on four years prior and was scared to deviate from. Frightened, because if I wasn't going to medical school, what was I going to do? My mom was in a similar boat. After working at a Cincinnati Bell for 31 years and being retired for two, she was looking for something to do…but what?