Cincinnati & Dayton Full Tilt Indoor Cycling
Testimonials
The 30 days were so much easier than I anticipated. My husband and I eat out almost every night so that was challenging but somehow doable. After a few days my craving for sugar started to decrease. Overall I lost 9 pounds and felt energized the entire time. My plantar fasciitis was so much better too!
I would highly recommend this program and the...
The Virtual Strength Classes by Casey are The Bomb! Each workout is tailored to work on multiple areas of the body (upper, lower, and core) and sometimes bursts of cardio as well. The workouts are helping me build/maintain strength, while keeping me looking toned. Every workout is different, and uses a variety of props (weights, bands, balls, etc.)...
Power Ryde is awesome. Before the RealRyder bikes I had been spinning twice a week on regular spinning bikes. During this period I was also running around a 9 minute mile. Since starting Power Ryde in April, I have reduced my running time to a 7:30 pace and am still only spinning twice a week. It's a great feeling to improve in both running, spinni...
Virtual off the bike classes are the best!! These classes are one of my favorite things that came out of this pandemic! I quit my current gym membership and have no plans to return to my normal routine. You instruct the most effective workouts! Your energy and enthusiasm makes exercise enjoyable.
So much so, that my 14-year-old daughter ASKS (wit...
I have been going to Power Ryde for a few years now and I love it! Always an awesome workout and a fun atmosphere!
I had not been spinning for several years because I kept in shape with running and yoga. However, when I tore my hamstring I was forced to find some other form of cardio other than running. The RealRyder bikes peaked my curiosity because they looked like more of a total body workout. After the first class I was hooked! In a 45 minute class I get su...
I didn't do the Whole 30 to lose weight, but ended up losing 13 lbs over the 30 day period. After just the first week, I felt less bloated, I had way more energy and I slept much better each night. I could see a noticeable difference in the muscle definition in my arms, legs and mid-section. The key to my success was doing a lot of prep work on Sun...
Since the end of January, I have lost 27 lbs and I know without a doubt that I could not have done it without the Virtual OTB classes. With the gyms closing in March I could have easily given up, but Power Ryde provided virtual OTB strength classes, challenges, and stretch classes that I could do 4-5 times a week live or when my schedule allowed. T...
The Whole 30 program gives you an awareness of what you eat. I now find myself really thinking about what I am eating and why. I had some traditional Thanksgiving foods that clearly did not agree with me, probably due to them being dairy-based. I didn't eat any bread or rolls but I did have dressing made with bread cubes. I am back to Whole 30 beca...
Your body needs fuel to achieve and maintain its peak function.
This fuel comes in the form of energy, broken down from the calories in the food we eat. Though there are many foods that fuel our body, some foods are better than others for a health...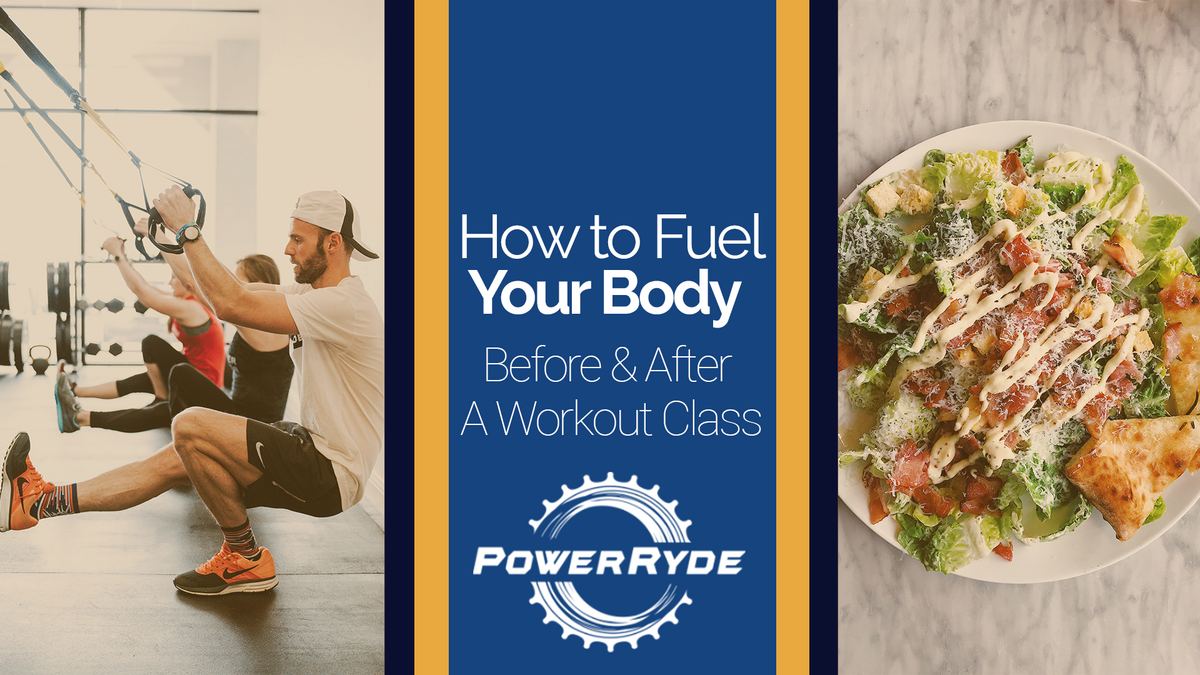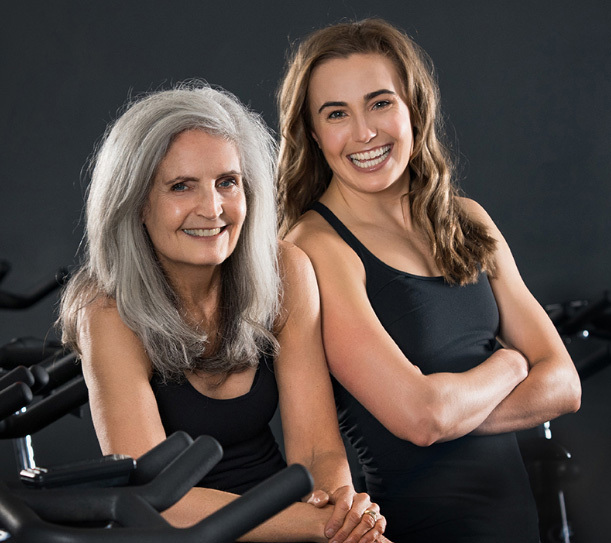 The Mother-Daughter Team
Meg & Casey Hilmer
We've all heard the saying, "When one door closes another door opens." I don't know that I ever truly believed this mantra. I used to think people, myself included, said this to make themselves feel better in the wake of failure or rejection. But then I realized, when one door closes it allows the opportunity for another door to open. The difference being, we have to be active in opening that door.
This is how Power Ryde came to be. After being turned down from medical school, I was both relieved and frightened. Relieved, because I didn't know if I was truly passionate about medicine or, if it was a path I had put myself on four years prior and was scared to deviate from. Frightened, because if I wasn't going to medical school, what was I going to do? My mom was in a similar boat. After working at a Cincinnati Bell for 31 years and being retired for two, she was looking for something to do…but what?