Cincinnati Sports Team Rydes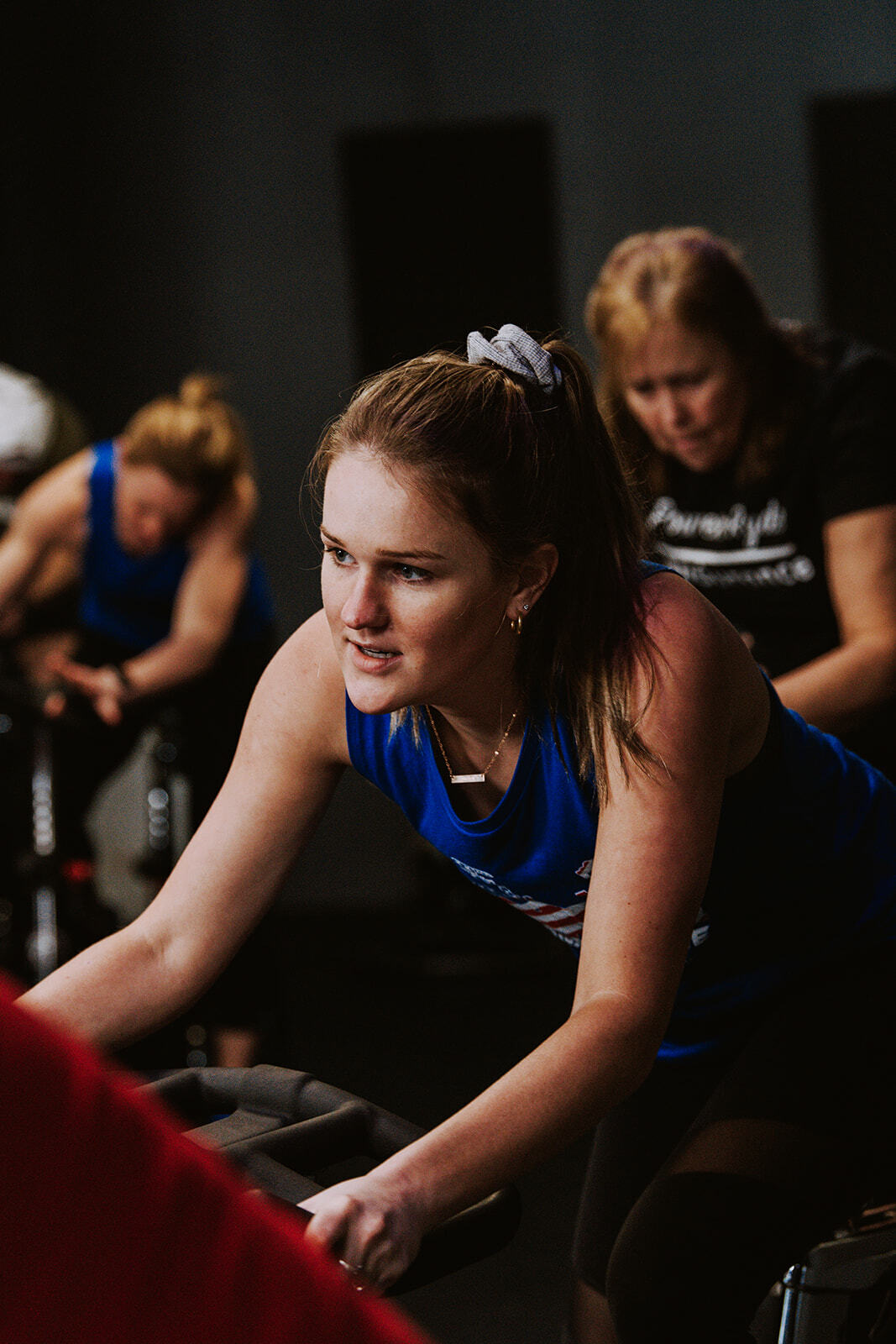 CALLING ALL ATHLETES
If you have a student athlete, they should be cross-training with us! Our RealRyder bikes are a great low-impact, total-body, cardio workout for all athletes. The best part is their side-to-side tilt which works the lateral side body. No athlete ever works/plays in a unilateral direction; they pivot, rotate, and move in several planes of motion. On our bikes, we can strengthen the side body by climbing hills to the right or sprinting to the left; creating a more rounded athlete.
We host several high school athletic teams during the school year and Summer for cross-training (Indian Hill track and cross country, Indian Hill soccer, Loveland track and cross country, Loveland lacrosse, Loveland cheer, Madeira track and cross country, Sycamore cross country, Moeller cross country, Moeller wrestling, Ursuline cross country, and more). We also have several instructors who are endurance athletes themselves and perfectly qualified and trained to lead this athlete-based classes. If you would like your student athletes to start cross-training with us, have their coach get in contact with us! Email info@powerryde.com today! Join us in the Clermont County area!
Learn more about why you should bring your student athlete and/or their team in to cross-train and RYDE with us! Click here and learn more!