Who Brought the POWER in November (2021)?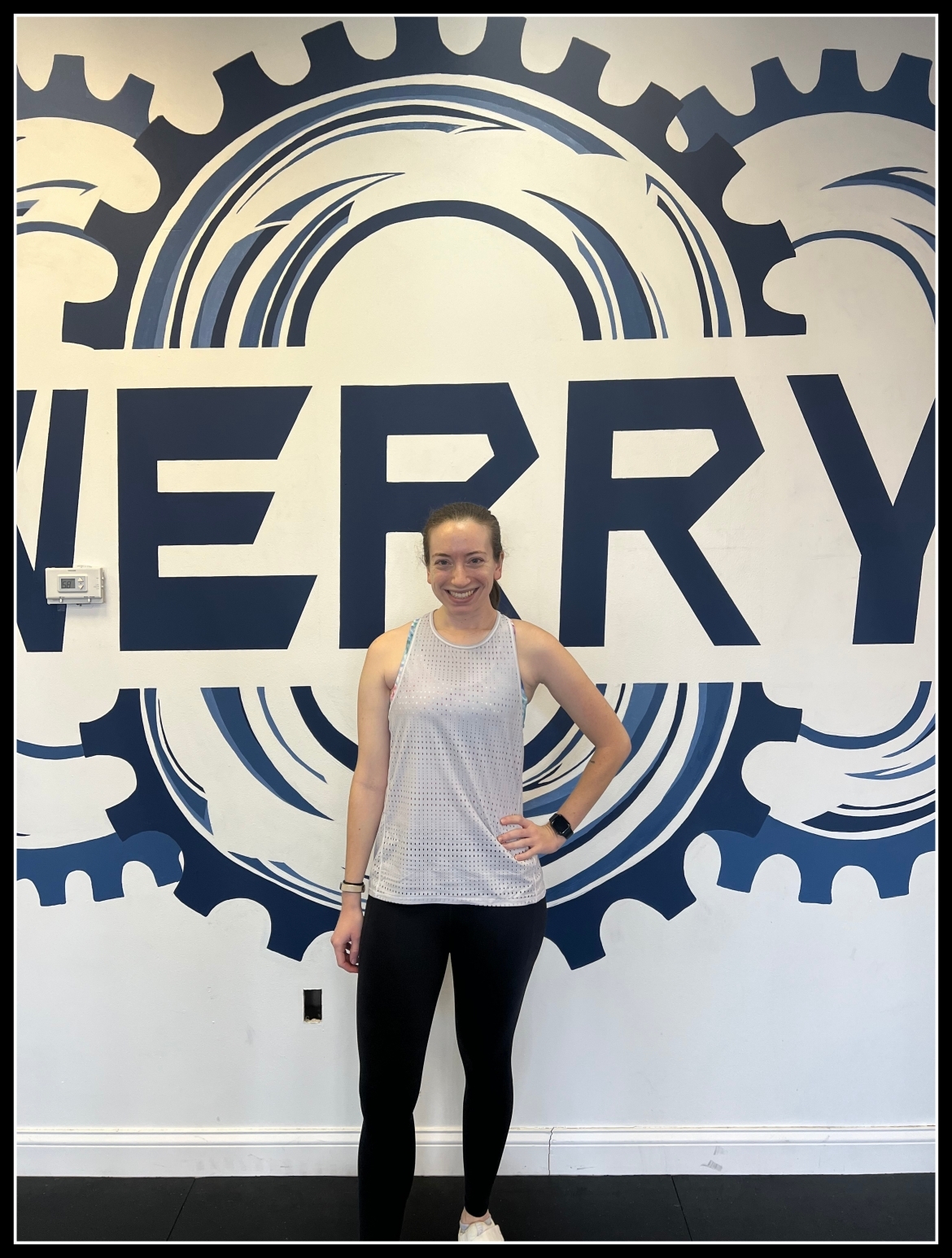 Emily Wiwel
This month we are spotlighting a Power Ryder who has been ryding with us since November of 2019; exactly 2 years when I reached out to see if she would be our next Student of the Month!
Emily first came with her sister, because her sister wanted to do a spin class! Emily felt so strong and empowered after her first ryde, that she bought our Intro Offer and has been coming ever since!
And what's even cooler about Emily, and her sister (who was the reason she initially came)...they are both Michigan grads...GO BLUE!
Emily shows up to each class ready to ryde and she works so hard during class. As instructors, we love having her in our classes! Way to go Emily! Keep reading below and find out more about Emily and what keeps her coming back week after week!
Do you remember your first ryde and how you felt after?
I do remember my first ride! My sister was visiting me from overseas and she really missed not having much opportunity to spin in Europe, so I wanted to make sure she had the chance while she was stateside. That class was by far one of the most physically challenging things I had ever done, but I felt so empowered and impressed with myself for having survived it.
What has kept you coming back for more week after week?
Initially, I kept coming back for the sheer challenge of it. But once I noticed the impact - how much stronger I was becoming, how other things that I once considered physically demanding weren't anymore - I knew there was no way I'd be stopping anytime soon.
Do you have a favorite moment that you remember at Power Ryde?
Not one particular moment, but I do love in Nicole's power hour when we get to the song toward the end of class which is nothing but pure isolation.
What is your favorite music to ryde to?
Anything with a good beat that keeps me pumped and revved up.
Tell us a fun fact about your yourself.
I am double jointed.
When you are not Power Ryding, what can we find you doing?
Most likely you could find me reading or attempting in vain to perfect my non-existent baking skills.