Who Brought the POWER in February (2022)?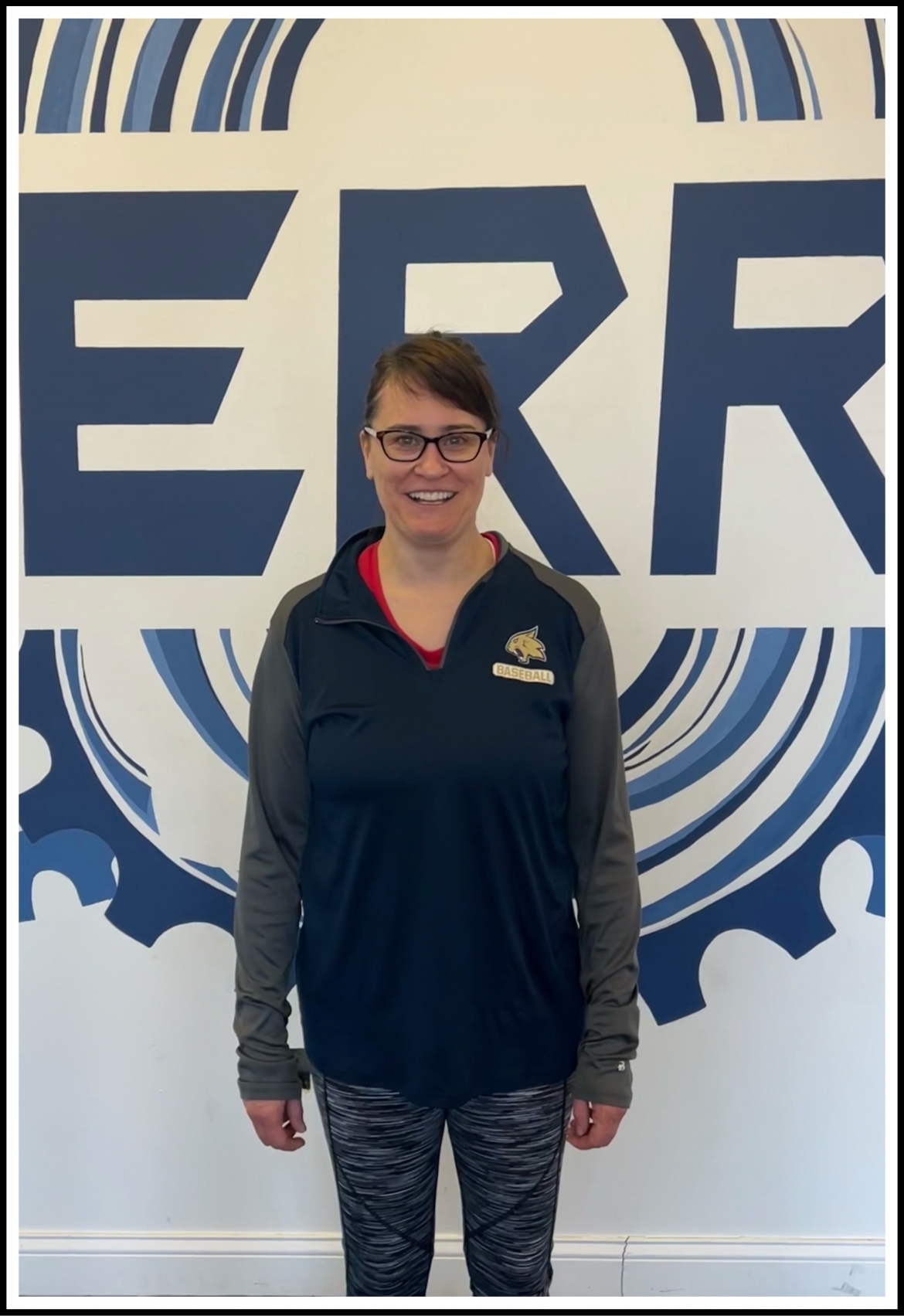 Beth Lutz
Where do I even begin with Beth?
Beth has been sweating with us for almost 6 years! She started with our cycle classes in 2016 and then became a regular in our Off the Bike strength classes, pre-Covid.
Not only does Beth work hard, but she also cracks jokes and complains...in a funny way...during class. It is her eye rolls, facial expressions, and quick-wit that I love most about having her in class. She definitely keeps everyone, myself included, entertained from start to finish!
When the pandemic hit, Beth rented a bike and rode with us virtually from home. She also joined our On Demand Workout Library and did virtual strength classes with me for months! Even from home, she was still working hard and humoring me at the same time (...just this time, I had her on mute and had to decipher the eye rolls and mouth drops!).
For years Beth has dealt with some knee issues. She has had several procedures on her knee since being a client, but she always comes back to class. By modifying certain moves and ryding for shorter periods of time, she is able to keep sweating with us and humoring us along the way!
Keep reading to learn more about this veterinarian, twin mom, and...former baton twirler?!
What brought you to Power Ryde?
I had a few neighbors that started riding. They knew about my struggles with exercise because of my knees and suggested I give it a try. I came to my first class with one of them.

Do you remember your first ryde and how you felt after? What has kept you coming back for more week after week?
I remember my first ride very well. I was so amazed at the full body workout that I got. I was very sore for about 2 days but also felt very energized. There are many reasons I have kept coming back, the obvious being the exercise routine it has gotten me to follow. I also really love the Off the Bike strength workouts. The main reason I keep coming back though is the people. I have never been involved in an exercise program with such support. From Meg and Casey to the instructors to the fellow riders, everyone is a team and everyone supports everyone. It never feels like a chore.
Tell us about how Power Ryde has allowed you to continue to workout despite having knee troubles.
The past year and a half have been tough. I had a partial knee replacement in October of 2020. I wasn't allowed to think about strong cardio workouts for at least 6 months, but I was doing a lot of physical therapy. I impressed my physical therapists because I was already so good at many of the exercises thanks to Casey's strength classes. Many exercises were the same as what she does every week. My legs were strong prior to surgery thanks to riding and strength classes which made my recovery so much easier.
I started back in April of 2021, trying to get back onto the bike. I came just a few days and only for short periods of time; no more than 20 minutes. I never felt out of place doing that. Everyone was so supportive and happy just to see me back. Riding allowed me to do very low impact cardio and continue to get stronger. I had a setback in the fall with tendinitis and was once again side lined. I was able to continue strength classes which aided in my rehab. I am recently back to riding and finally making it 25-30 minutes. I haven't tested the knee too much with standing and heavy resistance, but I am getting there. I feel stronger each week. The bikes are such a great PT aid; they give you a complete workout without high impact on the joints.

Do you have a favorite moment that you remember at Power Ryde?
There are so many great moments. This will sound strange, but I really enjoyed our zoom Off the Bike and Cycle pandemic classes. It felt so nice to be in contact with other people and laugh. It was a great motivator to keep active during that time.

You subscribe to our On Demand Library, what do you like most about these at-home workouts?
I love being able to pick and choose which workout to do. I have some favorites that are great for my leg rehab. I also like that I can fit them in at my convenience. It isn't as exciting recorded, but I still feel like Casey can see me!!

Tell us a fun fact about your yourself.
I was a competitive baton twirler in my youth.

When you are not Power Ryding, what can we find you doing?
Working.... but that's no fun. For the past 16 years or so, it has been watching whatever sport my boys are involved in. Baseball will consume all of my free time for the next 2 months. Family is very important to me and I love spending time with them. I love to read. I enjoy crossword puzzles, Candy Crush, and lately, Wordle.