Lemon, Dill, and Almond Green Beans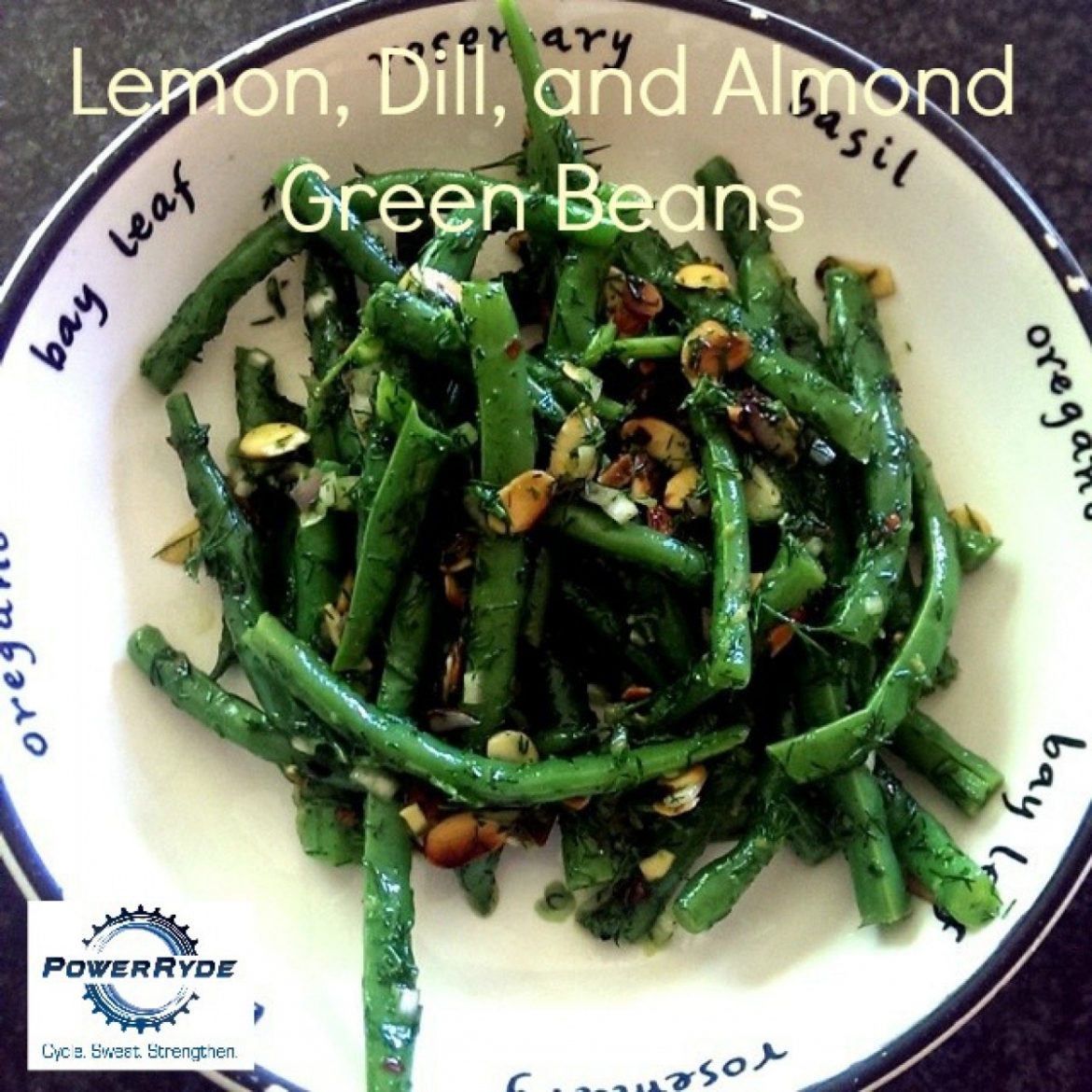 INGREDIENTS:
Lots of green beans (I used 2 pounds, because left-overs mean tomorrow's lunch!)
1/2 medium lemon (you will use zest and juice)
3 T Extra Virgin Olive Oil (EVOO)
1 medium shallot minced
4 T chopped dill (more or less depending on how much you like this amazing herb)
1/4 C toasted sliced almonds (you can toast these yourself by placing them in a sauté pan over medium heat for 2 mins, until brown)
small pinch of red pepper flakes (optional)
salt and pepper
DIRECTIONS:
In a large mixing bowl add: zest of half a lemon, minced shallot, chopped chives, 2T EVOO, pinch of salt, pinch of pepper, and a pinch of red pepper flakes. Mix ingredients together.
Fill a medium pot with water. To the water add another pinch of salt, 1T EVOO, the juice from the half-lemon, and then throw squeezed lemon into the water as well (for extra flavor). Bring water to a boil.
When the water comes to a boil, add the green beans.
Let the green beans cook uncovered for about 5 mins (until bright green and crunchy).
Remove green beans from the water and put them into the mixing bowl.
Add the toasted almonds to the mixing bowl.
Mix the almond and green beans with the other ingredients in the mixing bowl and enjoy!
NOTE: This side-dish is good hot or cold!